You may be considering becoming a Certified Nursing Assistant (CNA) or just want to learn more about this profession. Whatever the case may be, below are some information that may be useful about CNA Salary.
How much does a CNA make?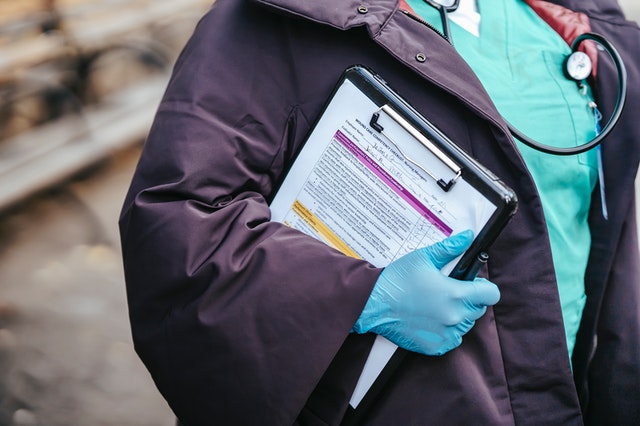 Certified Nursing Assistant (CNA) is a high-demand career that can provide a stable and versatile role for people who choose to work in the healthcare sector.
CNAs earn an average hourly rate of $14.82 and a median annual CNA salary of $30,850, according to Bureau of Labor Statistics (BLS) data as of May 2020. The median salary is the amount wherein half of the CNA earns more than that and the other half earns less. The lowest 10% of CNAs earn less than $22,750 and the highest 10% earn more than $44,500. 
The CNA salary can be influenced by several factors. Since the cost of living in the South is usually lower, the average per hour is lower. The cost of food, lodging, and transportation is significantly lower than in the northern part of the country. The hourly pay is also increased by the experience and seniority in the industry. Working on a night shift increases the hourly rate as well. It may also depend on the education and training that you took. Hospitals and nursing homes often provide advanced training for CNAs to progress their level.
To become a CNA, you first have to pass the CNA exam. Let us help you reach your goal with our free CNA practice test 2021. Thousands of CNA practice questions and our unique gamified learning technique will allow you to prepare carefully for your exam!
Average CNA salary by State
According to the State Occupational Employment and Wage Statistics of the Bureau of Labor Statistics (BLS) as of May 2020, the average annual CNA salary in various states ranged from $22,350 to $42,500. With an average annual wage of $42,500, Alaska has the highest average pay for CNAs, followed by New York City with an average annual wage of $40,620.
| | | |
| --- | --- | --- |
| State | Average Hourly Wage | Average Annual Wage |
| Alabama | $12.31 | $25,600 |
| Alaska | $20.43 | $42,500 |
| Arizona | $16.17 | $33,630 |
| Arkansas | $12.76 | $26,550 |
| California | $18.89 | $39,280 |
| Colorado | $16.57 | $34,470 |
| Connecticut | $17.02 | $35,400 |
| Delaware | $15.86 | $32,980 |
| District of Columbia | $17.78 | $36,980 |
| Florida | $13.78 | $28,660 |
| Georgia | $14.88 | $30,950 |
| Guam | $14.02 | $29,160 |
| Hawaii | $18.58 | $38,650 |
| Idaho | $14.12 | $29,370 |
| Illinois | $14.98 | $31,160 |
| Indiana | $14.24 | $29,610 |
| Iowa | $15.13 | $31,480 |
| Kansas | $13.71 | $28,510 |
| Kentucky | $13.45 | $27,980 |
| Louisiana | $11.68 | $24,300 |
| Maine | $15.71 | $32,670 |
| Maryland | $16.27 | $33,840 |
| Massachusetts | $17.86 | $37,160 |
| Michigan | $15.40 | $32,030 |
| Minnesota | $17.33 | $36,040 |
| Mississippi | $11.73 | $24,400 |
| Missouri | $13.33 | $27,720 |
| Montana | $15.25 | $31,720 |
| Nebraska | $14.79 | $30,770 |
| Nevada | $16.48 | $34,280 |
| New Hampshire | $16.61 | $34,550 |
| New Jersey | $15.88 | $33,030 |
| New Mexico | $14.56 | $30,290 |
| New York | $19.53 | $40,620 |
| North Carolina | $13.37 | $27,800 |
| North Dakota | $17.07 | $35,510 |
| Ohio | $14.28 | $29,710 |
| Oklahoma | $13.09 | $27,220 |
| Oregon | $17.83 | $37,100 |
| Pennsylvania | $15.65 | $32,560 |
| Puerto Rico | $10.75 | $22,350 |
| Rhode Island | $16.48 | $34,280 |
| South Carolina | $13.35 | $27,760 |
| South Dakota | $13.88 | $28,870 |
| Tennessee | $13.43 | $27,940 |
| Texas | $13.97 | $29,050 |
| Utah | $14.54 | $30,240 |
| Vermont | $16.08 | $33,450 |
| Virgin Islands | $18.31 | $38,080 |
| Virginia | $14.18 | $29,490 |
| Washington | $17.46 | $36,310 |
| Washington DC | $17.78 | $36,980 |
| West Virginia | $13.56 | $28,200 |
| Wisconsin | $15.66 | $32,560 |
| Wyoming | $15.94 | $33,160 |
What benefits are offered to CNAs
Certified Nursing Assistants (CNAs) are eligible for a variety of benefits, depending on their employer and whether they work part-time or full-time. The benefits that are provided to CNAs can also be affected by their location. Among the benefits are:
Employers usually provide health insurance to CNAs, particularly to full-time ones. This varies depending on the capability of the employer which may include medical, dental, accidental, or disability insurance.
This program provides employees, usually full-time CNAs, with reimbursement of some or all of their educational expenses. This is particularly useful if the CNA wants to continue their education in the medical sector.
Paid leave allows workers to take days off while still being paid. This is normally calculated based on the number of years you've worked for the company.
A company may offer a tax-advantaged retirement package to CNAs, which allows them to put aside a percentage of their earnings and save it for retirement. Following that, the company would match the employee's contribution.
This is usually given when an employee refers a recruit to the employer. The person who referred the recruit gets bonuses or another type of bonus if the new hire remains with the company for a specified period.
Highest-Paying skills for CNAs
Apart from the practical skills required to become a CNA, the additional skills you can provide, as well as the job task, have a huge effect on the hourly pay. The highest paying skills for CNAs include:
Intensive Care Unit (ICU) Skills
ICUs are for patients who are in critical condition and need continuous supervision. This is a fast-paced environment in which CNAs must provide constant monitoring and care to ensure that the patients' conditions remain stable.
Operating Room (OR) Skills
CNAs with OR skills assist in prepping patients for surgery, setting up equipment, and preparation of the operating room.
The recording of vital signs of patients with acute diagnoses using different medical devices is referred to as telemetry. CNAs that can use medical equipment and read its output are compensated further.
Emergency Room (ER) Skills
The ER is a fast-paced hectic setting depending on the number of patients each day. CNAs who work in the emergency room will make more money, but they must be able to work under pressure. They'll almost certainly be taking vital signs, drawing blood for examinations, and arranging the ER beds for new patients.
Read more >>> 25 CNA Skills You Need To Know
Where can I find CNA jobs?
From 2019 to 2029, the job rate for CNAs is expected to rise by 8%. This is because the baby-boomer generation is aging, necessitating more healthcare assistance. Older individuals are more likely to have various chronic disorders, such as dementia, which need CNAs to care for patients with this condition.
You may find CNA jobs in the following top industry including the average annual income as of May 2020:
Being a CNA under the government offers an annual average salary of $37,240.
Hospitals (state, local, and private)
For state, local, and private hospitals, the average annual wage for CNAs is $32,160.
When you opt for a skilled nursing facility, the average annual salary reaches $30,120.
Continuing care retirement communities and assisted living facilities for the elderly
Working for retirement communities as a CNA may give you an average of $30,020 annual income.
As for the home healthcare services, the annual average wage is $29,210.
Most nursing assistants are working full-time but some opt to work part-time. Since healthcare is required at all times, working as a CNA can require you to work during the day, at night, on weekends, and even on holidays.
Hope the above information helps you more understand about CNA salary as well as choose a suitable position for your ability. If you have any questions or recommendations, please reach out to us at [email protected]!
What Are CNA Duties In Hospitals?
Go through the CNA duties on a daily basis in this article. And learn more about which skills and qualities a CNA needs to do CNA duties in hospitals
January 1, 2022
A certified nursing assistant, often known as a CNA, assists nurses in providing high-quality care to patients. Long hours and numerous duties are required, yet caring for patients on a daily basis gives some of the greatest rewards that any career can bring. Furthermore, the skills you gain as a certified nursing assistant might help you prepare for a long-term career in the field of nursing.
Go through the CNA duties on a daily basis (one who has completed CNA certification). As a CNA, you will be expected to complete the following five important work objectives.
CNA duties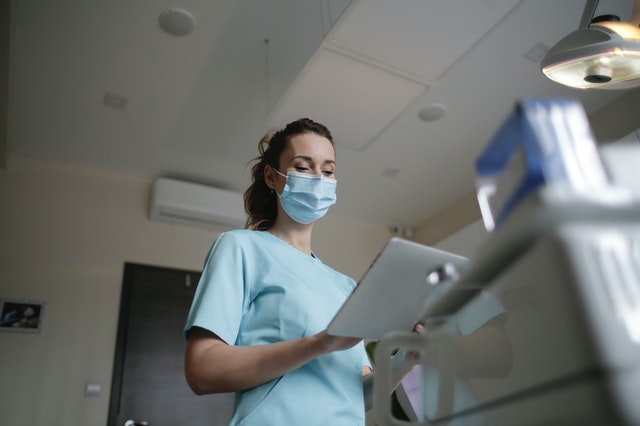 Start with the question of what do CNAs do in hospitals, you may get  some roles and duties of a CNA at a hospital setting as follow:
Feed, bathe and clothe patients as needed
Patients' basic needs are met by certified nursing assistants. Typically, this involves assisting them with bathing, dressing, and feeding themselves. Stroke victims, nursing home residents, and those suffering from accidents, illnesses, or surgeries in a hospital are examples of these patients.
Record the patient's vital signs
Some CNAs are in charge of taking and documenting patient vital signs, such as temperature and blood pressure. Daily CNA tasks like these are generally the initial stages of a patient's visit to a doctor's office or hospital, thus the CNA is in charge of making a good first impression on the medical team.
You can refer to our blog about Skills in CNA test: 5 Vital Signs and Measurements
Ensure that meals are served, beds are made, and rooms are kept clean
A certified nursing assistant's responsibilities frequently include providing meals to patients, changing beds, and assisting with room cleaning in addition to addressing patients' basic requirements. This includes things like cleaning out bedpans and changing soiled linens. It also entails having regular, one-on-one contact with patients—the compassionate relationships that may help individuals cope with sickness in a dignified manner.
Assist with some medical procedures and set up medical equipment
Laying out instruments for the next patient check or transferring heavy medical equipment from one area to another might be part of storing and putting up medical equipment. Some states let CNAs who have completed the required training assist or perform some medical procedures, such as blood draws.
Respond to calls for assistance and keep track of changes in a patient's condition or behavior
CNAs observe not just the obvious changes in a patient's physical health but also the subtleties of their mental state because they work so closely with them on a daily basis. That intuition may make a huge difference in a patient's ability to go through a difficult recovery or come to grips with a long-term illness.
CNAs make a huge impact on the quality of care patients get, whether they measure a patient's blood pressure before the doctor arrives, bring them food in the morning, or simply listen.
Visit our websites to get more information about CNA and free CNA practice test or download it for your IOS or Android device.
Necessary skills and qualities
Observance
It is critical for nursing assistants to be able to pay close attention to tiny details. Even the tiniest changes might cause severe health issues for their patients, especially the elderly. Minor changes in the patient's condition, such as new bruises or a decrease of appetite, must be reported to their doctor. Paying attention to little things like these might be the difference between life and death in some cases.
Patience and compassion
Compassionate and patient CNAs are the most successful. They must be compassionate and sympathetic when dealing with patients who may require a lot of help.
While caring for someone who has recently had a stroke and is learning to dress again, or helping patients walk after surgery, you will need to have a cheerful and calm approach.
This type of job needs a person who is strong-willed, compassionate, and caring. Caring for patients, especially those who are ill or reaching the end of their lives, may be difficult. It's critical to be supportive and strong for them and their families.
Ability to communicate
CNAs must be able to communicate effectively with both patients and medical personnel. Because CNAs are sometimes hired as unit clerks in hospitals, they must be knowledgeable in electronic communications and talk clearly and efficiently on the phone and with the staff.
Maybe you need Communication Skills Assessment For A Successful CNA
Maintain excellent health
Physical health and strength are also necessary for CNAs because they must frequently exert themselves. They must do duties such as transferring patients from beds to wheelchairs and assisting them in short-distance walking. CNAs must obtain enough sleep because they perform shifts at various hours of the day. In addition to doing any essential tasks, they must be attentive enough to observe subtle subtleties and changes in their patients' health, even in the middle of the night.
Teamwork skills
CNAs must be able to communicate effectively not just with patients but also with other members of the facility's staff. A CNA is a member of the medical team who ensures that a patient's basic requirements are fulfilled on a daily basis.
A Certified Nursing Assistant, or CNA, works closely with patients to provide them with basic, urgent care. CNA duties are not ones to be taken lightly because, aside from the nurses, they are the ones who spend the most time with the patients. Working as a CNA at a hospital necessitates a strong sense of compassion for others and a willingness to assist those in need. CNAs should ideally be compassionate, loving, and empathetic people who can develop genuine emotional relationships with their patients.
CNAs frequently develop bonds with their patients as a result of the nature of their work. They'll learn to recognize their typical actions and emotions. As a result, they may be the first to discover any deviations before the patient expresses any complaints. Having skilled, professional CNAs on the healthcare team makes it easier for everyone on the team to execute their jobs more efficiently. Most significantly, a compassionate CNA will assist in gaining patients' trust in the system.
>>> Read more: 10 Good Qualities of a Nurse You Should Know
25 CNA Skills You Need To Know
As a Certified Nursing Assistant (CNA), there are skills that you need to know. The 25 CNA skills you must know are listed in this article, along with a brief overview of each skill.
January 1, 2022
As a Certified Nursing Assistant (CNA), there are skills that you need to know. The CNA exam has a skills component that you must prepare for. The 25 CNA skills you must know are listed below, along with a brief overview of each skill.
1.    Handwashing
In the CNA skills examination, some skills are selected randomly but handwashing is considered as a separate skill that is done along with other skills. It is important to master this skill because you'll almost certainly be asked to wash your hands before, during, and after other skills.
Maybe you need Helpful Tips for Dealing with Dry Hands
2.    Putting and removing gown and gloves
It is critical to properly put on and remove Personal Protective Equipment (PPE), such as gowns and gloves, particularly now that we are in a pandemic. During a CNA skill test, it is one of the most often asked skills.
3.    Positioning in a fowler's position
Fowler's position is done for patients that have trouble breathing. This relaxes the abdominal muscles and allows the chest to expand. The head of the bed is raised between 30 degrees (semi- Fowler's) and 90 degrees (high Fowler's) based on the patient's preference.
4.    Positioning in a lateral (Side-Lying) position
A patient is placed on their side to prepare their bed or adjust their clothes in a lateral position. It is also done for patients who are unable to move to prevent bedsores.
5.    Transferring from bed to chair using a gait belt
Transferring from bed to wheelchair necessitates the use of a gait belt. This is accomplished by securing a gait belt around the patient's waist and telling them to stand for you to pivot to the chair.
6.    Assisting in walking using a gait belt
Similarly, you might also be asked to walk a patient using a gait belt. This requires the CNA to encourage the patient to walk. An upward tension should be maintained while guiding the patient.
7.    CNA Skills – making an occupied bed
When a patient is lying down, CNAs can be asked to make their bed. This can be accomplished by repositioning the patient to the side and replacing the linens with new ones.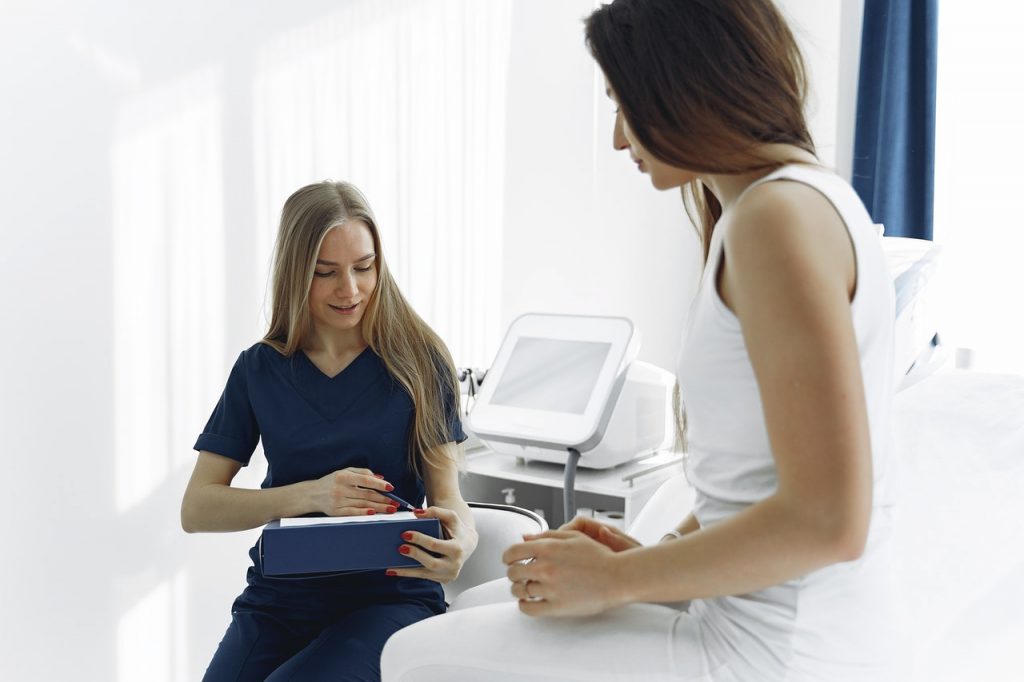 8.    Perform passive range of motion on the upper body
This helps the patients in the mobilization of their upper body which covers the fingers, wrists, elbows, and shoulders. Appropriate patterns for each joint should be followed which include flexion, extension, abduction, adduction, and rotation.
9.    Perform passive range of motion on the lower body
This will help patients to mobilize their lower body which covers the toes, ankles, knees, and hips. The same procedure with the upper body is followed while ensuring that the patient is not in discomfort.
10. Brushing the dentures
This is the tenth in 25 CNA skills. This is needed for patients who wear dentures. It should be kept in a denture cup to prevent it from being misplaced.  It should be brushed using warm water and a denture cleaner. Also, make sure that the gum areas are properly cleaned.
11. Mouth care for an unconscious patient
Patients who are unconscious need oral hygiene to keep their teeth and mouth clean. To avoid aspirating any fluids, the patient should be laid on their side or raised not more than 30 degrees.
12. Giving a partial bed bath (Upper Body)
An upper body bed bath may be needed for immobile or unconscious patients. To clean the patient's face and the rest of the upper body, clean washcloths and a basin of warm water are needed.
13. Giving a partial bed bath (Lower Body)
A partial lower body bed bath can also be requested for CNAs. Start the bathe with the hips and work your way down the lower body, making sure the patient is comfortable.
14. Giving a back rub/Massage
Following a bath, a back massage, or a back rub may be beneficial in reducing the physical discomfort that the patient may be experiencing.
15. Giving perineal care to a female patient
Perineal care is very important to female patients to prevent infections such as Urinary Tract Infection (UTI). Assist the patient into the optimal position, which is the frog-leg position, while ensuring that privacy is maintained.
16. Shaving
Male patients who are unconscious or immobile can need assistance shaving their faces. Shaving cream may be used if available and an electric razor should be used to prevent nicks and cuts.
17. Cleaning and trimming fingernails
Patients who are admitted to the hospital may need assistance with fingernail trimming. They could inadvertently scratch themselves if it gets too long. Trim the nails and smooth the edges with a nail file if desired.
18. Serving the meal tray and feeding paralyzed patients
Patients that are paralyzed need assistance in eating and drinking. Ensure that the patient receives the correct meal tray and start feeding the patient slowly, giving them time to chew their food and offer a sip of drinks every after bite.
19. Assist in dressing with a paralyzed/immobile arm
Patients with arm or shoulder injuries have trouble changing their clothes. As a CNA, you may be asked to assist the patient. It is easy when you start undressing on the mobile side of the body.
20. Assisting with bedpans
CNAs could be asked to help with bedpans for immobile or bedridden patients. Assist the patient in rolling onto their side and guiding them onto the bedpan ensuring that their buttocks are in the center.
21. Measuring and recording the height
The patient's height will be taken upon consultation or admission to the hospital. This measurement is important as it will be paired with the weight to determine the Body Mass Index (BMI).
22. Measuring and recording the weight
The patient's weight is important to keep track of because it determines the correct drug dose as well as the body fluid status. To maintain accuracy, make sure the scale is set to "0" before the patient steps onto the scale.
23. Counting and recording respirations
When taking the patient's respirations, don't tell them you're counting their breaths. This can make the patient more aware, causing their usual breathing rhythm to change. Count the number of the patient's respiration in a minute and record it.
24. Counting and recording radial pulse
When taking the pulse, find the radial artery on the underside of the wrist at the thumb side. You should use your fingertips and count the number of the patient's pulses in one minute.
25. Taking and recording blood pressure
This skill is the last one in 25 CNA skills. A blood pressure cuff and stethoscope are used to take a patient's blood pressure. Be sure the patient's arm is at the same height as their heart and in a stable position and place the stethoscope on the brachial artery on the arm.
While the CNA test can be overwhelming, you can pass it as long as you give it your all and study the CNA skills you need to know. Along with the skill test, you can take our free CNA practice test 2021 to get ready for your CNA written exam. Thousands of free CNA practice questions and our unique gamified learning technique will help you easily pass your exam.
>>> Read more: CNA Skills: Point Of Care CNA
Helpful Tips For Dealing With Dry Hands
Learning how to take care of your dry hands might help you avoid injury and discomfort in this post. Let's get started now!
January 1, 2022
The combination of proper hand hygiene and external factors, such as weather, can cause the skin to become dry and sensitive in healthcare professionals. Learning how to take care of your dry hands might help you avoid injury and discomfort.
Practicing proper hand hygiene is the most important way to prevent the spread of infection and illness. Guidelines and suggestions for minimizing pathogen transmission to patients and other healthcare workers are available from both the World Health Organization (WHO) and the Centers for Disease Prevention and Control (CDC). The "why and how" of handwashing has even been studied scientifically.
Depending on how soiled your hands are, you have two options for cleaning them:
Rub your hands with an alcohol-based sanitizer for normal hand hygiene if they are not obviously dirty. Sanitizer can lower the number of infections fast while still being gentle on the skin.

If your hands are obviously unclean, visibly stained with blood or bodily fluids, or after using the toilet, you must wash them with soap and water. If you think you've been exposed to spore-producing bacteria like Clostridium difficile, you should wash your hands with soap and water (diff).
One of the first things you learned as a CNA was how to wash your hands properly. This post will offer you useful instructions and recommendations if you need a fast review or want to teach others. Approximately 90% of bacteria may be eliminated in that time.
Why is hand care is important?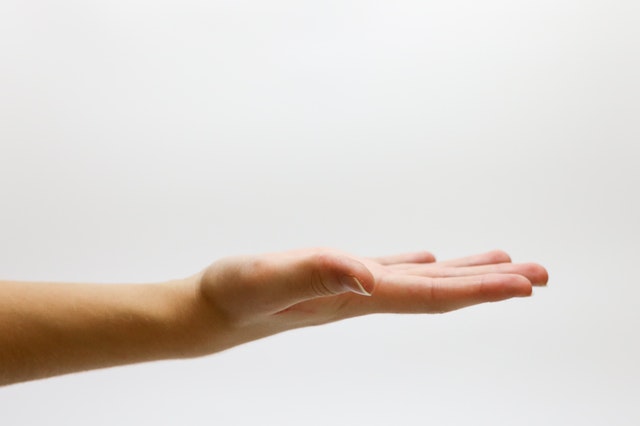 Nurses can wash their hands up to 100 times throughout a typical shift! Powdered latex or nitrile gloves can irritate the skin as well. It is difficult to keep skin from getting dry and chapped. You may be exposed to cold, windy weather outside of the job, as well as cleaning products that you use at home.
To maintain your skin health, you must take care of your hands. Infection is prevented by the skin. Bacteria can get inside if it cracks, putting you and others at danger. Nurses with dry, damaged hands carried more infections, including Staphylococcus germs than nurses with healthy skin, according to one research.
Maybe you care about Tips to Nailing Patient Charting
Helpful tips for dealing with dry hands
The way you wash your hands is the first step in hand care
Wash your hands with cool or tepid water
Germs are killed by the soap and friction of proper handwashing. The natural oils in the skin are stripped away by hot water, causing even more harm.
When drying your hands, don't massage them
Because a paper towel's rough surface might hurt your skin, just use it to blot them. Wet hands are more prone to transfer germs, so dry them thoroughly for around 20 seconds.
Hand dryers that blast hot air should be avoided if at all feasible
A rough paper towel can cause as much damage as hot air. It takes 30-45 seconds to dry your hands using an air dryer.
Irritating contact dermatitis and hand sanitizer
In medical settings, hand sanitizers are commonly used to clean hands rapidly between client encounters and to eliminate dirt that isn't apparent. The US Food and Drug Administration (FDA) amended its guideline on what active chemicals are allowed in hand sanitizers in April 2019, allowing customers to use them safely.
Ethyl alcohol is the most common main ingredient in hand sanitizers; according to FDA rules, it must make up more than 60% of the solution to efficiently destroy germs. Although alcohol appears to be a harsh substance, it is really less harmful to the skin since it is applied without friction and dries fast.
Excessive usage of hand sanitizer, on the other hand, might cause irritating contact dermatitis if you have dry skin. When the dryness is extreme, the most frequent sign is red hands with cracks and fissures. Instead of sanitizer, use soap and water. If your dermatitis does not improve or worsens, you should see your doctor.
Carry and apply a heavy-duty moisturizer to your skin
A light hand lotion will not be able to protect or heal your extremely dry hands' skin very well. You will want a cream or ointment that will withstand repeated hand washings. Keep a tube in your pocket and use it on a regular basis. Aveeno Intense Relief Hand Cream, Burt's Bees Shea Butter Hand Repair Cream, Eucerin Advanced Repair Hand Cream, and Neutrogena Norwegian Formula Hand Cream are some examples of heavy-duty moisturizers (in alphabetical order). Find one that suits you best for your dry skin hands and make it a habit to use it during your shift.
Maintain your hand care routine on your days off
When you are not working, don't forget to use hand cream. Although you won't need to use it as frequently, don't pass up the opportunity to assist in the recovery and healing of the dry skin on your hands.
Wear gloves to protect your hands when the weather is cold, raw, or windy. If you are a gardener, make sure you are wearing gloves whenever you're outside. Apply lotion after removing your gloves.
Applying a coat of petroleum jelly to your hands before going to bed is another excellent hand care method. Cotton gloves or old cotton socks can be used to protect your hands. Sleep with these on and your hands will be moisturized throughout the night.
You will definitely feel better at work or everywhere you go if you take care of your hands. You can not ignore hand care as a healthcare worker, especially if you have dry hands. We hope this article will help you focus on a hand care routine, which can surely help you avoid dry, as well as damaged skin.
Visit our websites to get more information and free CNA practice test. To download, visit our website for your IOS or Android device.
10 Good Qualities of a Nurse You Should Know
This article indicates 10 good qualities of a nurse that hospitals must consider retaining the best nursing talent. Check it out now!
January 1, 2022
Nursing is a highly respectful and rewarding profession. Being the frontline warriors against health emergencies, certified nursing assistants (CNAs) play a key role in helping patients while risking their own lives. These professionals work day and night cooperating with healthcare staff and providing relief to those who are in pain. If you aspire to become a CNA, let our free CNA practice test 2021 help you well prepare for your coming big day!
Given the increasing demand for qualified nurses amid the ongoing COVID-19 pandemic, understanding the qualities of dedicated nurses is important. While this field is exceptionally gratifying, it also demands certain personal characteristics and attributes to deliver the best results.
Given below the 10 good qualities of a nurse that hospitals must consider retaining the best nursing talent.
Empathy
Empathy is one of the first required characteristics of a nurse. It is the quality of a person to feel from others' points of view. In the healthcare profession, nurses need to understand what their patients are experiencing while undergoing medical treatment. Critically sick patients desperately need the nurses' assistance and want immediate help without seeing other patients the nurses are trying to assist. At this stage, instead of getting rude to patients, nurses should predict their patient's needs accurately and assure them that help is on the way. Hence, empathy can build invaluable trust and revolutionize the entire healthcare experience.
Emotional stability
Being empathetic does not mean losing emotional control in traumatic situations. This is also one of the qualities of a good nurse. Nurses often face unexpected circumstances like the ongoing COVID-19 crisis that demands emotional stability to provide patients with quality healthcare. Without getting personal, these professionals have to accept suffering and death. At the same time, the heartwarming moments when a patient is discharged from the hospital also bring gratification. Hence, managing the stress of bad situations and controlling emotions in front of the reuniting families is essential for a nurse.
Attention to detail
Another point in good qualities of a nurse is attention to detail. Nurses have to use their knowledge and critical judgment skills to balance receiving orders from doctors and other healthcare professionals. Working under immense pressure and stressful environment, they try their best to provide patients with the highest quality care. There are higher chances of human error that can lead to unbearable consequences. Hence, nurses must have strong attention to detail to determine the importance of their job responsibilities and reduce potential risks.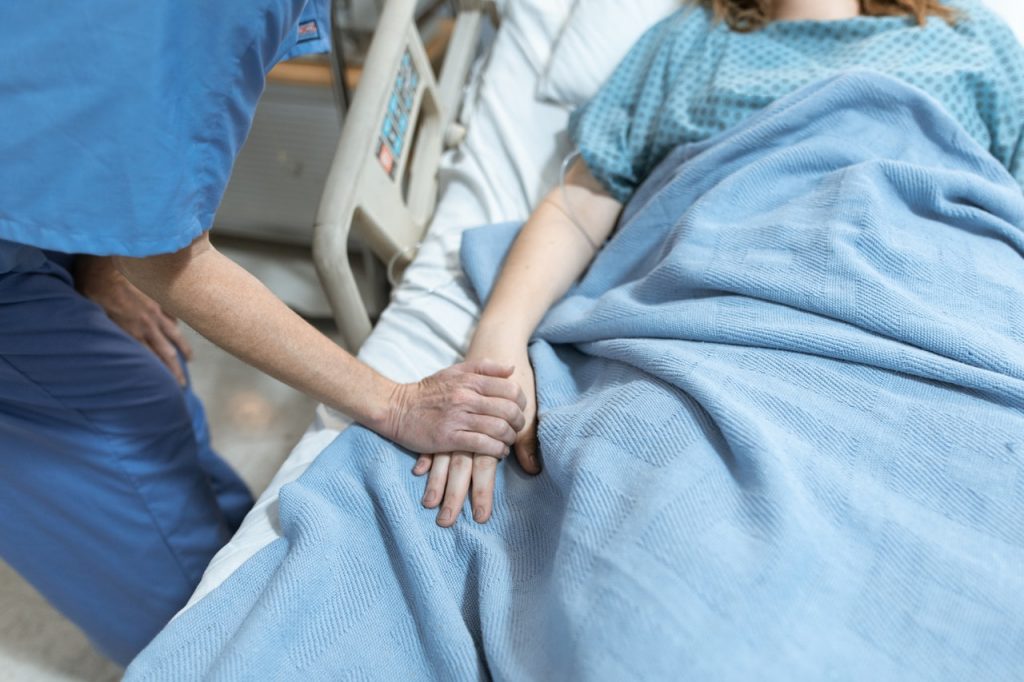 Communication skills 
Nurses work as a connection between patients, their family members, and physicians. They not only take care of their patients but also collect critical data for decision-making regarding medical treatment. Minor errors in medication orders or hospital discharge paperwork due to poor communication can be life-threatening. Therefore, nurses must have top-notch communication skills and the ability to share critical information about a patient's medical history with other healthcare professionals.
>>> Read more: Communication Skills Assessment For A Successful CNA
Continuous learning
Freshly graduated certified nursing assistants (CNAs) hold a professional license to enter the nursing profession, but that does not mean they know everything. It requires several months of clinical practice and evidence-based research to make complex decisions in stressful circumstances. Therefore, nurses require continuous education and more and more practice to reach full competency in the constantly evolving healthcare profession. Having a quest for learning new lessons and gaining advanced skills can help nurses accomplish their career objectives.
Physical endurance
Nursing is not a sitting-all-the-day job. Instead of performing their duties in one place, nurses have to visit patients in different rooms and interact with doctors throughout the hospital. Besides, they often physically handle critically ill patients to provide them with the best medical care. Performing duties in a stressful 12-hour shift, nurses require a unique combination of physical endurance and emotional stamina. This would help them take care of their patients effectively and meet their medication needs.
Critical thinking
Critical thinking is a disciplined, well-organized, and self-directed approach to devising rational conclusions based on an objective evaluation of available facts. In the healthcare sector, nurses with strong critical thinking abilities can interpret data, understand their patients' needs, and overcome clinical challenges professionally. This quality is extremely important because the decisions taken by nurses are autonomous and have long-term consequences on patients' health. Taking the right decisions in high-pressure situations demands critical thinking and a rational approach.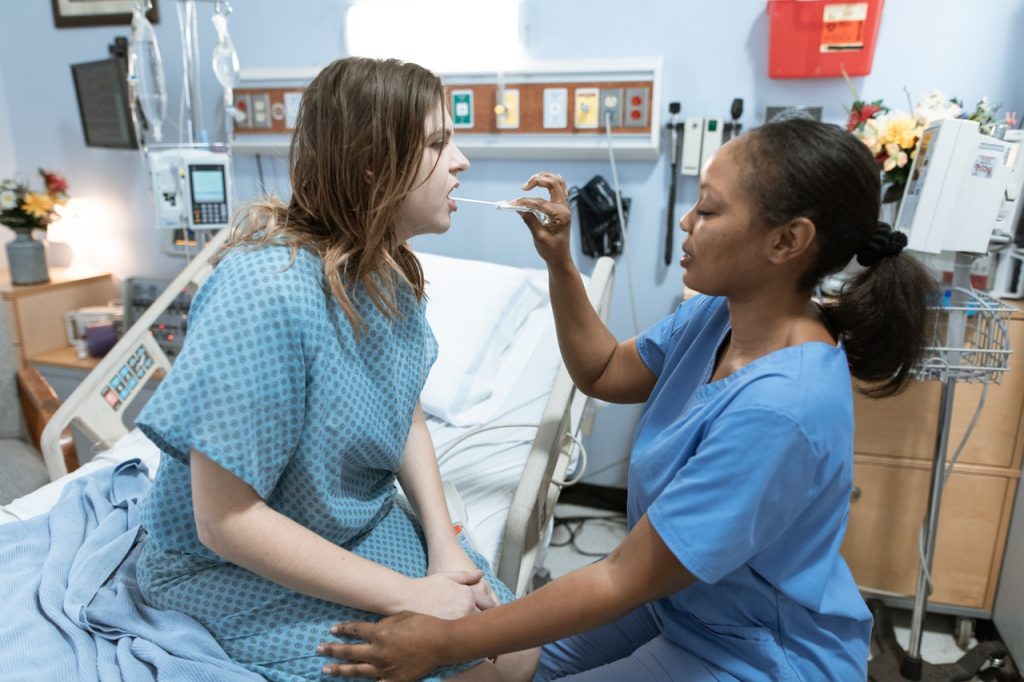 Time management
Like every other profession, nursing also relies on the importance of time management for the provision of quality healthcare. In their 12-hour shift, nurses have to complete multiple tasks simultaneously. Treating patients, competing priorities, and coordinating with physicians requires effective time management. Quality becomes more important when nurses have to concentrate on the most critical issues first. Besides, refusing to take a break can also affect the nurses' health and reduce their ability to work under stress.
Open-mindedness
Nursing is a very flexible, versatile, and dynamic profession. Nurses come across patients and individuals from diverse backgrounds, regions, and fields. Every patient has unique thinking and behavior based on his or her life experiences. But for nurses, all patients are equal and require quality healthcare without any discrimination. For this purpose, nurses have to be open-minded to accept unconventional opinions to effectively deal with problematic patients. To allow patients to make their own healthcare decisions regardless of their choices, nurses have to become adaptive and culturally competent.
Respectfulness
The last point we should remind you about the good qualities of a nurse is respectfulness. For nurses, a patient laying on the hospital bed is their responsibility. Irrespective of the patient's behavior, nurses have to deal with them respectfully and professionally. Respect is considered a predefined boundary in the nursing profession that helps nurses to take care of every patient and build a therapeutic relationship. Similarly, newly established rules can also increase the nurses' workload and responsibilities, but these rules are intended to improve patient safety. Hence, these must be accepted patiently, respectfully, and deferentially.
Conclusion
To conclude, nurses require several good qualities of a nurse to perform well in a highly regulated and stressful working environment of hospitals. Among these characteristics, the listed above are the most important qualities of a great nurse.
Additionally, nurses should regularly perform self-introspection to recognize their strengths and weaknesses and determine the qualities they should develop to succeed in their profession. As these characteristics grow and mature with time, nurses can achieve their career goals.
CNA Skills: Transferring From Bed To Wheelchair
One of the most difficult tasks to learn is transferring from bed to wheelchair. We'll look at the seven skills in this blog.
January 1, 2022
One of the most difficult tasks to learn is transferring from a bed to a wheelchair. It's also one of those skills that may make CNAs nervous all around the world. The major reason for this is that there are so many steps to memorize, and in real-life employment, each patient will have different positional requirements.
We'll look at the seven skills involved in positioning, transferring, and moving patients in this blog.
Basic procedures 
Before you begin
You should verbalize or do the Opening Procedure when assessed on each of the competencies mentioned below.
you should wash your hands

putting on gloves

greeting the patient by their first name

introduce yourself with your full name

explaining what you're going to do and why you're going to do it

If privacy is required, the privacy curtain can be drawn. 
When you're finished
You should also finish each skill performance by verbalizing or completing the Closing procedure, which includes:
Examining the alignment of the patient's body

Ensuring that the bed is at its lowest setting

Ensuring that the bed rails are raised

Ensure that the call bell is within reach if necessary

Taking off gloves

Performing good hand hygiene
>>> Read more: CNA Skills: Personal Perineal Hygiene and PPE
The skills of transferring from bed to wheelchair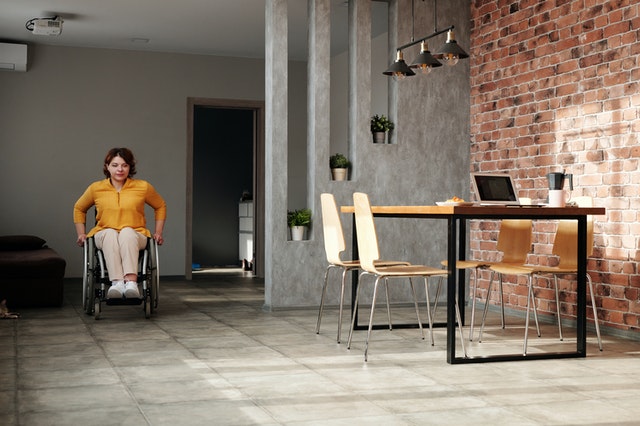 Position in fowler's position
When a patient has trouble breathing, Fowler's Position is commonly utilized because it helps the abdominal muscles to relax and the chest to expand. Raise the head of the bed between 30 degrees (low Fowler's or semi Fowler's) and 90 degrees (high Fowler's) for Fowler's Position. When the patient has significant trouble breathing, high Fowler's is preferable, but in most situations, you should ask the patient what they want.
Position in lateral position
Doing the CNA transfer task, placing a patient on their side may be done to assist with another activity such as bed-making or dressing changes, or it may be done regularly for immobile patients to avoid bedsores, this is called Lateral position. When performing this task, you should be sure to:
Make sure you're using good body mechanics by raising the bed to the proper height (so you're not leaning over too much) and bending your knees while keeping your feet apart

Throughout the placement, ensure the patient's face is not obscured by the pillow

Begin by flattening the bed and moving the patient to the opposite side of the bed. (Because you'll be rotating them, make sure they're in the middle of the bed.) If you're placing the patient on their left side, for example, you'll move them to the right side of the bed.

Move the patient's head, hips, and legs in three steps, using the sheet beneath them as a support

Residents should cross their arms over their chests and cross or bend the leg nearest to you

Make sure the bed rail is up on the side of the bed where you'll be turning them, then log roll the patient using the sheet or your hands on their shoulders and hips

Use pillows beneath the back, head, and between the legs to provide support, and make sure the patient is not laying on their bottom arm.

Raise the side rail and make sure the patient is in the proper position.
Transfer from bed to chair using a gait belt.
Some patients will require assistance to transfer from bed to chair, which will necessitate the usage of a gait belt.
Begin by positioning the wheelchair next to the bed, making sure the foot pedals are clear, and locking both the bed and wheelchair wheels

Lower the bed, raise the head of the bed to assist the patient in sitting up, lower the side rail, and assist the patient in hanging their feet off the bed's side. Check to see if the patient is dizzy or light-headed

Tighten the gait belt around the patient's waist with two fingers between the patient and the belt, and make sure the patient is wearing anti-skid footwear. Reposition the patient on the bed if the gait belt becomes slack.

Ask the patient to put their feet on the floor, grab the gait belt on both sides of the waist, place your knee in between the patient's knees, and ask the patient to stand on the count of three by placing their hands on the mattress and pushing up while you lift with the gait belt

Take small steps with the patient until he or she is in front of the wheelchair.

Help lower the patient in the chair and remove the gait belt without scratching them

Adjust the foot pedals to make the patient more comfortable, and if necessary, provide a blanket
Help the patient with walking using a gait belt
You may also be requested to assist the patient with ambulation using a gait belt.
To assist the patient in getting out of bed and into a standing posture, use the same steps

Maintain upward tension on the gait belt while the patient walks, staying close behind and to the side of the patient (using one hand is okay)

Encourage the patient to walk by putting his or her heel down first on the floor, avoiding any sliding or shuffling. Continue by asking if the patient is dizzy or in pain

Return the patient to a chair or bed after walking the required distance or what the patient can tolerate

Remove the gait belt, making sure there is no friction between the patient and the belt.
Make an occupied bed
It may be necessary to make the patient's bed while they are still in it at times. When performing bed positioning CNA, you need to follow these steps below:
Place the clean sheets on a clean chair or other clean surface to begin

Help the patient onto one side by following the steps for lateral positioning, making sure the patient is covered while you make the bed

Roll the dirty linens in toward the patient after loosening them. If the sheets appear to be filthy, you should remove your gloves and wash your hands after touching them

Place the other clean sheets on the unmade side of the bed, fasten the sheets on half of the bed, and roll the other half of the clean sheets underneath the dirty linens roll

Transfer the patient to the other side, then remove the soiled linens, and dispose of them in the appropriate receptacle while changing gloves and washing hands as needed

Unroll the clean linens and fasten them beneath the patient, making sure there are no wrinkles

Place the patient in the middle of the bed, properly positioned

Cover the patient with a clean top sheet and a blanket, mitering the corners at the foot of the bed
Passive range of motion—Upper body
Shoulders, elbows, wrists, and fingers will all benefit from the upper body range of motion.
Safely and gently exercise the joints naturally, without pushing or overstretching, with the bed at the right height and the bed rail nearest to you lowered

Use the proper flexion, extension, abduction, adduction, and rotation patterns for each joint. Continue to ask whether the patient is in any discomfort.
Passive range of motion—Lower body
You will assist the patient in mobilizing the hips, knees, ankles, and toes for lower body passive range of motion. Repeat the technique for the lower body, ensuring that the patient is comfortable and not in discomfort.
These skills address the basics of safe patient mobility transferring from bed to wheelchair, which is an essential part of patient care. During your therapy, your patients will not always remain in the same area or posture, repositioning patients every 2 hours is necessary. Therefore transferring them securely is a top responsibility.
Visit our websites to get more information about CNA Test and free CNA practice test or download it for your IOS or Android device.
How Do I Take The CNA Program?
In this article, we will provide you with useful information about the CNA Program as well as other information related to it. Let's get started!
January 1, 2022
Do you want to work in health care? Would you like to be a part of a team that is devoted to helping people recover and improve their lives? Do you think it's a good idea to provide patients with direct personal care? Is it vital to you to be happy in your job? Perhaps you might pursue a career as a Certified Nursing Assistant.
A Certified Nursing Assistant (CNA) is an essential member of the healthcare staff. In reality, without CNAs, health care would be impossible to provide. The CNA is in charge of providing direct care to patients, clients, or residents of the facility or organization for which he or she works. 
The following are some reasons why you may want to start your career as a Nursing Assistant
In just three months, you can become a CNA.

It is not essential to hold a bachelor's degree.

A CNA program that has been authorized is reasonably priced.

The job market is looking up!

You'll get paid well and have a lot of advantages.

Make a decision on where you wish to work.

There are no two days alike.

Begin climbing the career ladder.

Get a head start on nursing school by taking advantage of this opportunity.

It is simple to change occupations.

You will have the opportunity to give direct treatment to patients.

The level of job satisfaction is excellent.

This is information that will benefit you for the rest of your life.
However, you need to earn CNA Certification in order to become a Certified Nursing Assistant after completing a CNA Program. In this article, we will provide you with basic information about the CNA Program as well as other information related to it. Let's get started!
How do I earn CNA certification?
You'll need to take a competency certification exam when you finish your training program. You'll be listed on a state registry as a CNA, registered nursing assistant, or other similar titles if you pass the test, depending on the state. After that, you'll be ready to go to work.
What is the importance of CNA certification? It signifies that you have attained the necessary level of knowledge to provide patient care. CNAs are responsible for a variety of things, from collecting vital signs to knowing what to do in an emergency. Certification verifies that your knowledge has been tested and that you have the ability to execute a good job.
"Getting this training and passing the state certification exam is critical for job prospects," says Genevieve Gipson, RN, MEd, RNC, director of the National Network of Career Nursing Assistants and Career Nurse Assistants Programs Inc. "Nursing homes, as well as Medicare and Medicaid institutions, are unable to recruit nurse's aides unless they are on the state register. You must finish an authorized course to be added to the state registry."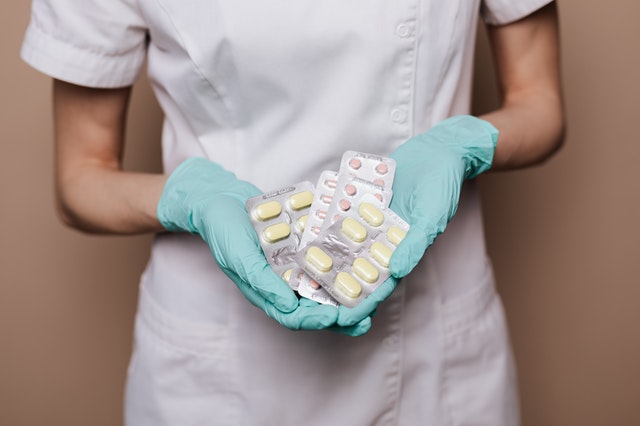 You can learn more in our blog How to become a CNA?
What should I know about the certification exam?
Typically, a third party administers the CNA certification exam at numerous test sites around your state. The National Council of State Boards of Nursing (NCSBN) created the National Nurse Aide Assessment Program (NNAAP), which is utilized in twenty states to assess nursing assistant competency. In other states, other tests are utilized.
A multiple-choice section and a manual skills test are usually included in most examinations. You'll be asked to execute a specific number of manual actions—usually about five—for the skills test, which will be evaluated by a registered nurse. The skills exam is "scenario-based," which means you'll go through the activities in a logical order rather than at random.
A two-part examination
On the same day, both sections of the test are given. You'll typically have two hours to finish the multiple-choice part and 25 to 45 minutes to demonstrate clinical abilities.
While in a CNA program, you'll cover a lot of material, and the exam will test you on many areas of the job. Here are a few of the subjects you'll most likely encounter on the exam:
Where should a patient's pulse be taken?

Controlling Infections

The collecting and reporting of data

What to do if a patient's family comes to visit?

When should a charge nurse be informed about a patient's condition?

Cultural requirements of patients

Rights of patients

The law and ethics of patient care

How to deal with a patient's mood and behavior changes

What health issues may wrinkled bed sheets cause?
What will I learn in my CNA courses?
Coursework and clinical training will be part of your CNA program. Courses often teach how to work in a number of settings, such as patients' homes, hospitals, and nursing homes, as well as how to care for patients with common conditions including diabetes, respiratory problems, and cognitive impairment. In addition, students learn how to:
Medications, both oral and topical, should be administered.

Assist patients with bathing

Take the vital signs of a patient

Provide oxygen

The elderly should be given special care

Infants should be given extra attention

Remove all indwelling and peripheral catheters

Provide emergency treatment in addition to CPR

Work to keep infections under control

Assist patients with personal care.
Training for the physical aspects of your role
You'll learn how to care for patients as well as how to protect yourself from workplace accidents. As a CNA, you will be on your feet for most of the day and will be performing physical duties. While striving to keep people safe, this might put you in danger of injury.
When injuries do occur, Gipson says, "they've usually repeated injuries, not acute injuries."
You'll receive training in the following areas to help you protect yourself:
When helping a patient, use proper body mechanics

Patient transfer and lifting procedures that are safe

Keeping an atmosphere that is both safe and clean is essential.
How long will a CNA program take?
The majority of certified nursing assistant programs last four to twelve weeks. This is divided into two categories: instructional hours and clinical practice.
Depending on state guidelines, a typical 120-hour CNA program offered over six weeks could include four weeks in class and two weeks in a clinical environment.
Nursing assistant programs usually accommodate a variety of student schedules. Flexible programs are available for students who work full-time or have to balance family responsibilities. Many schools provide lessons during the day, evenings, and weekends.
CNA programs online
There are several schools that offer CNA classes online, but few, if any, allow students to complete their studies entirely online. This is due to the fact that most of the job requires interpersonal contact and skills that CNAs will acquire best in the classroom, lab, and during clinical practice.
You can complete certain tasks online while attending training in laboratories and on-campus with online hybrid programs. Clinical practice will most likely be done on a school-sanctioned timetable at a nearby nursing home or hospital.
Maybe you care about The CNA Online Test
How much will my education cost?
CNA programs are available in community colleges, vocational schools, and organizations like the American Red Cross. The cost of CNA classes usually ranges from a few hundred dollars to $3,000 intuition. A two-year associate's degree in nursing, for comparison, would cost around $3,600 each year intuition.
You may be eligible for free CNA training. Some hospitals and nursing homes offer new staff free nursing assistant training. This is a win-win situation since it gives you a free education and allows you to qualify for certification and employment. The institution obtains a qualified employee at the same time.
Once you've completed your program, you'll need to pay a fee to take the certification exam, as well as any state-specific administrative costs. These fees are subject to change, so check with your state board for the most up-to-date information.
Is financial aid available?
If you enter an accredited vocational school or community college, you may be eligible for federal financial aid. Your school's accreditation signifies that it complies with educational requirements. The US Department of Education has a database where you may check a school's accreditation.
To determine your financial assistance eligibility, fill out the Free Application for Federal Student Aid (FAFSA). The financial assistance office at your school can assist you with the application process and answer your questions.
Are there prerequisites for a CNA program?
Most CNA programs require applicants to have a high school diploma or GED equivalent, as well as a transcript from their previous school. Candidates may also be required to pass an entrance exam and a criminal background check by some schools and programs.
Will my program need to be accredited?
Accreditation is not available for diploma CNA programs. Your CNA school and program, however, should both be accredited if you intend to become a licensed practical nurse or registered nurse later.
You won't be eligible for financial aid, you won't be able to transfer credits between schools, and companies may not recognize your training and refuse to hire you if you don't do so.
>>> Read more: General CNA Requirements
What's the job market for CNAs?
CNAs are expected to have faster-than-average job growth until 2029. The U.S. Bureau of Labor Statistics says employment is expected to increase by 8% due to factors such as an aging population and more patients with chronic illnesses.
In-home health care and community-based care, CNA career opportunities are projected to be plentiful. CNAs work at hospitals and assisted living institutions, among other places. Here's a sample of what you may expect on the job in various settings.
Home health care:

CNAs provide home health care for people who are unable to leave their homes. Although the timetable is less frenetic than in other settings, the salary may be slightly lower.

Hospitals:

CNA positions at hospitals are in high demand since they usually come with good benefits, higher income, and the chance to work with a diverse group of medical professionals. You may also be able to work in a variety of areas, which can help you broaden your skillset. However, because most patients are discharged within a few days, you won't be able to form long-term relationships with them.

Nursing and long-term care facilities:

As the baby boomer generation ages and lives longer, the demand for licensed nursing assistants is projected to rise. Working at a nursing home or long-term care facility allows you to get to know your patients. This is one of the most rewarding aspects of the work, according to many CNAs.
Maybe you care CNA Jobs and Three Working Places for New CNAs
Advancing your career
Many licensed nursing assistants continue in their professions because they love building relationships with patients. Others, on the other hand, return to school to pursue careers as nurses or other healthcare professionals.
Consider the following options if you decide to leave your current position but want to continue working in a similar field:
Practical Nurse (LPN) (LPN):

LPNs are the next level up from CNAs and the next level down from registered nurses (RNs). They also give basic medical care to patients. LPNs have somewhat greater responsibility than CNAs and receive a little higher income as a result of their additional education

Assistant in Occupational Therapy:

Occupational therapy assistants work with patients to help them regain and develop physical abilities that are needed in everyday living. They work under the supervision of a therapist who specializes in occupational therapy.

Aides in Personal Care:

You'll not only help patients with daily duties as a personal care aide, but you'll also give companionship. You could work at a patient's home with other healthcare personnel.
Continuing education
The education of a CNA does not cease when their training is completed. In the realm of healthcare, having the most up-to-date information is critical.
CNAs are required by federal law to complete at least 12 hours of continuing education each year. States have the power to mandate extra training hours or particular topics for continuous education.
You'll acquire new material and expand on what you already know in these sessions. The following are some of the most popular subjects covered in continuing education courses:
HIV/AIDS for CNAs

Elderly patient care

Resident rights

Bloodborne pathogens

Infection control

Domestic violence

Preventing medical errors
Check with your state board to see how many hours of continuing education are required and if some of the work may be completed online. To ensure that you stay properly certified, some companies may pay for your continuing education or offer the courses themselves.
Renewing your ertification
Your active status on the CNA register in your state lasts for two years, after which you must renew your certification. CNAs must work at least eight hours in a paid position providing services consistent with the role of a CNA every two years to maintain active status, according to federal rules.
You must seek for recertification if you let your CNA certification lapse. This may be a costly proposition depending on where you reside. You can retake the competence exam in certain states, but others require you to complete both the required training and the exam. Your state board can provide you with further information about its policies.
If you're ready to start your career as a CNA, you may ask yourself "where is CNA training near me and provides a challenging curriculum, quality professors, and a class schedule that matches my time". It's that time you should properly plan your preparation to renew your CNA certification.
Interested? A career as a CNA may be rewarding and full of opportunities. Enroll in a state-approved CNA program today. Learn how to build an attractive CNA resume that will propel you to the top of the recruiting line. We're here to assist you in reaching your objectives!
Visit our websites to get more information and free CNA practice test. To download, visit our website for your IOS or Android device.
What Is The Cost Of CNA Certification?
Before you start CNA test, you should be aware of the costs involved. Let's discover everything about the cost of CNA certification in this article.
January 1, 2022
One of the most significant advantages of getting into the nursing profession as a CNA (certified nursing assistant) is the remarkably lower cost of CNA training courses in comparison with other courses for becoming a LPN (licensed practical nurse) or a RN (registered nurse). However, paying money for a CNA training program may be still difficult for several individuals. If you're ready to make your career dreams come true but are still worried about the price of the course, we have listed all of the "hidden" costs in terms of becoming a CNA – nursing assistant, as well as a variety of options for offsetting several of those cost of CNA certification.
Cost of CNA Certification & Training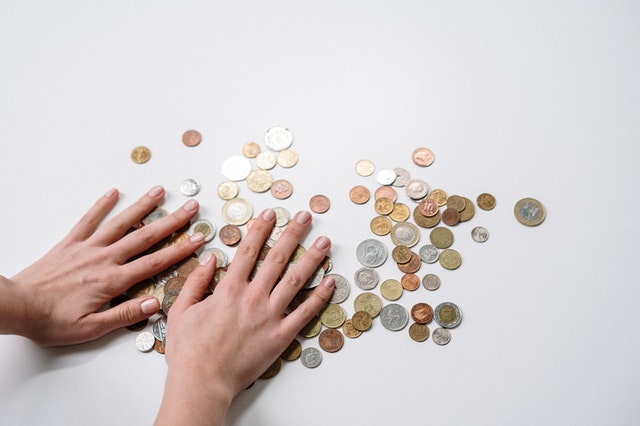 Professional schools, community colleges or universities, the American Ruddy Cross and a few restorative offices offer CNA preparing programs, and educational costs may be charged by the credit hour or as a level program charge. While the educational cost fetched shifts from school to school based on geographic area and other components, the educational cost is by and large not the as it was taken a toll on CNA preparation. In expansion to the educational cost, there are other costs that students got to take into consideration when budgeting for their instruction. These costs may incorporate:
The program supplies
The CNA training programs by and large have a list of required supplies that students have to buy earlier to begin classes. These supplies may incorporate reading material and/or instructive DVDs with the program educational modules, uniform scours and non-slip tennis shoes, an observation with a moment hand, a stethoscope as well as note-taking supplies such as notebooks, pens, pencils, highlighters, etc. Remember to check along with your training program to determine which of these supplies are involved in your program expenses and which you will be mindful of providing.
The medical examination
Before starting work as an official CNA, the students are frequently required to take a physical examination that certifies whether they are physically fit sufficient to perform the obligations of a nursing partner or not. Furthermore, students will have to pass a TB test and show confirmation of current immunizations before working with patients. The fetched of a therapeutic exam and testing shifts from individual to individual and from state to state.
The criminal background check
The majority of states will require nursing colleagues to experience a criminal foundation check before starting work. A few schools or states will pay for these foundation checks for sake of the students, and in other cases fingerprinting and foundation checks take the students approximately $20-$40.
The certification exam fees
Each state requires the CNA – nursing assistant to pass a certification exam in arrange to start working. In a few cases, the certification exam charge may be included in your preparation program fetched. The exam expenses will change from state to state but as an illustration of taking a toll, in California, the NNAAP exam is approximately $90 for the composed form of the exam and $105 for the sound adaptation.
The miscellaneous program expense
In expansion to educational costs, a few schools may charge extra program expenses, such as innovation expenses, lab expenses, or application expenses. These expenses will change from school to school, so be beyond any doubt to check together with your school of choice for their list of expenses related to the CNA preparing program.
Transportation fee
While not a required charge charged by your school, there are transportation costs related to getting to and from your CNA schools. How will you commute to your school? In case you're arranging to require open transportation, know the fee of this mode of transportation and factor that into your bottom line. In the event that you're arranging to drive, calculate the cost of gas and auto upkeep for the term of your program
Childcare service
In case you've got children, you'll moreover have to arrange proper childcare while you're in the course and taking the CNA certification exam. Most schools don't give childcare onsite, and children will not be permitted in clinical areas, so make beyond any doubt your childcare courses of action are dependable. It's also shrewd to have a backup arranged input in case your essential childcare arrangement drop-through, so you won't need to miss any lessons in the course.
Methods to pay for CNA training
In case paying for a CNA preparation course appears overwhelming to you, there are numerous alternatives for installment that can lighten your push and make your career as a nursing partner come true. Below are ways that students may pay for the CNA courses:
Cash
Paying cash for school is clearly an awesome choice in the event that a student can. This alternative permits a student to go into their first occupation without any obligation from the student loans. A few schools offer installment plans so the cost of preparing is spread out over weeks or months, which may make it less demanding for a few students to pay for preparation.
Employer-Paid training
A few healing centers and restorative offices give paid to prepare programs for aspiring nursing assistants, in which students get on-the-job preparing for their CNA certification exam as well as a work offer for full-time work following certification. This could be an awesome way to get free instruction and secure full-time work for the long term. One note to these programs is that for the most part, a student must concur to work at that institution for a particular time period taking after their preparation or confront costly punishments to reimburse the fetched of their instruction.
The government Workforce Advancement & Opportunity Act 
The government Workforce Advancement & Opportunity Act (once the Workforce Venture Act) may be a preparing and run program that gives budgetary help for qualifying students and employment training programs. Some CNA programs are qualified for WIA subsidizing. You'll be able to check together with your school's office for budgetary help or hunt for qualified programs.
Medicare fee reimbursement
Offices that get Medicare or Medicaid financing are required by law to cover the fetched of CNA preparing for their representatives. In case you happen to be utilized by one of these offices earlier than the completion of your preparation program, the Medicare/Medicaid office will cover your educational cost costs. In expansion, if you're contracted by a Medicare/Medicaid office within 1 year of your program completion, you may be reimbursed for all or a parcel of your educational costs.
Grants and scholarships
Scholarships and grants are shapes of monetary help that don't ought to be reimbursed by the students. The primary put to begin when looking for awards and grants is your school's office of finance-related help. They will have a posting of awards and grants for which you could be qualified based on capabilities such as finance-related requirements and statistic data such as sex, ethnicity, and financial foundation.
In case you want to apply for numerous awards, such as the well-known Pell Give, you'll have to fill out and yield the Free Application for Government Student Help (FAFSA), which you'll be able to yield online at FAFSA.ed.gov. The FAFSA will decide your "Anticipated Family Commitment," which is how much you'll be anticipated to contribute to your instruction/school, and offer assistance to decide your qualification for different gifts and grants.
Furthermore, there are numerous "grant discoverer" websites and apps that can assist you to seek nursing program grants. It can be possibly time-devouring to apply for different grants, as numerous of them require long applications and personal articulations. Be that as it may, in case they can balance the cost of your instruction, it'll be time well went through.
Loans offered to students
There are numerous alternatives for student credits advertised by the government and private finance-related institutions. While taking on any obligation could seem off-putting for a few, oftentimes students' advances are advertised at settled, lower intrigued rates than other sorts of credits, making them seem simpler and speedier to pay off. Student credits are a common way to pay for higher instruction and are regularly the speediest way to secure extra subsidizing required to start classes. As with awards and grants, your school's financial aid officers can help you with looking for student loans.
Hope that this blog article will assist you in getting information on the cost of CNA certification and properly preparing for your upcoming exam. It's now time to try hard for your CNA test!
Visit our websites to get more information and free CNA practice test. To download, visit our website for your IOS or Android device.
Is The CNA Test Hard?
Passing the CNA exam is not an easy task? Is the CNA test hard? Let's discover everything about the CNA in this article.
January 1, 2022
The CNA examination is a well-known certification test for candidates who want to become certified nursing assistants. Passing this test is always the dream and purpose of most candidates. Is the CNA test hard? How to pass this exam? Let's follow this article for more information.
What's on the CNA test?
Every state administrator can provide a CNA certification examination which includes a written/knowledge test and a skill-based evaluation test. Here are the three largest CNA exam providers today: NNAAP/Pearson Vue, Prometric, and Headmaster. 
The NNAAP (Pearson Vue) CNA examination
The NNAAP ( which stands for the National Nurse Aid Assessment Program) is an examination that is used by approximately 25 states all over the nation with the purpose of assessing competency for the CNAs (certified nurse assistants). It is now considered one of the largest nurse aide examination programs for around 200,000 candidates/year. The NNAAP test is the combination of the several given states and territories: the District of Columbia, Maryland, New Hampshire, NA, SA, Texas, Washington, Colorado, Louisiana, Guam,…
The details of this examination are provided below:
THE OUTLINE OF THE NNAAP WRITTEN EXAM
The topic of the exam
Percentage of Question
Number of Questions
Physical Care Skillset
The activities of patients' daily living

Hygiene for patients

Dressing

Nutrition for patients

Elimination

The Comfort of patients
0.14
9 questions
The most basic Nursing Skills

Infection Control

Safety or Emergency

Therapeutic Process

The Data Collection
0.39
23 questions
The Restorative Skills

The Prevention of risks

The Self Care or Independence
0.08
5 questions
B. Psychosocial Care Skills
The Emotional and Mental Health
0.11
6 questions
Spiritual as well as Cultural Needs
0.02
2 questions
C. Role and responsibility of CNAs
Communication skill
0.08
4 questions
Rights of Patients
0.07
4 questions
Legal rights and behavior
0.03
2 questions
The CNA team
0.08
5 questions
The Prometric CNA examination
The Prometric CNA examination is an exam that is a combination of two main components: a written test exam and a clinical skill-based test. The written exam consists of exactly 60 multiple-choice questions and you need to take all of them in a given time that the organizer gives you. The total time is 90 minutes.
During the clinical skill-based examination, candidates have to perform five clinical skills which can be randomly selected from a list of twenty skills. Two of the given skills will include hand washing and indirect care – the two most important skills. The time range for completing this exam fluctuates from 31 minutes to 40 minutes depending on your selected skills.
The outline of the Prometric CNA examination covers several following states: Alabama, Arkansas, Hawaii, Michigan, Oklahoma, Connecticut, Florida, Idaho, NY city…
The details of this examination are provided below:
THE OUTLINE OF THE PROMETRIC CNA EXAM 
The topic of the exam
Percentage of Exam
Number of Questions
I. The general responsibility of a professional CNA
Personal responsibility of the CNA

CNA working as a member of the team

Interpersonal or communication skillsets
0.2
12 questions
II. The promotion of safety
Potential risks arise during the working process

The treatment methods

Common injuries during the working process

Safety of the patients

Safety devices for patients

The control methods

Emergencies during the working process

Fire risk and preventing method
0.22
13 questions
III. Promotion of function and healthcare
Personal care skillsets

Healthcare skills

Age-associated changes

Psychosocial needs of patients
0.2
12 questions
IV. Basic CNA skills
Routine, chronic, or any other related situations

Several emergency situations arise
0.24
14 questions
V. Providing Nursing care for patients
Physical problems arise during the treatment

Psychological hazards

Care of the dying resident and post-mortem
The remaining percentage of questions
The remaining number of questions
The Headmaster CNA exam
Such as several other test providers, the headmaster CNA exam is the combination of two main components, a written test exam and a manual skillset exam. While the CNA exam offers around 75 multiple-choice questions, the manual skill test will include exactly three or four selected skills that are picked randomly from the skill list given. The HDmaster CNA test is given in the following states: Ohio, South Dakota, Utah, Arizona, New Hampshire, Nevada, Oregon, Tennessee…
The details of this examination are provided below:
THE OUTLINE OF THE HEADMASTER CNA EXAM 
| The topic of the exam | The number of each questions |
| --- | --- |
| Maintaining the safety of patients | 7 questions |
| Infection avoiding | 8 questions |
| Personal healthcare system | 9 questions |
| Both mental and emotional health status of patients | 4 questions |
| Impartation of healthcare | 4 questions |
| Patients' rights | 5 questions |
| Communication skills with patients | 7 questions |
| Collection of data during the working process | 7 questions |
| Basic CNA Skills | 9 questions |
| Responsibility of CNAs | 7 questions |
| Disease or health-related hazards | 4 questions |
| The development and growth of adults | 4 questions |
What is the passing score of the CNA examination?
Each state will provide its own passing score in terms of the CNA examination. Some states require you to achieve approximately 70% to 75% while achieving a score of 80% is the requirement of some others.
Is the CNA test hard?
Each test takers are able to have different challenges in completing the CNA examination with their own abilities. Difficulties may come from the test, the candidate's mental state, or external factors… Here are the basic difficulties that hinder the success of the candidate in completing the CNA examination.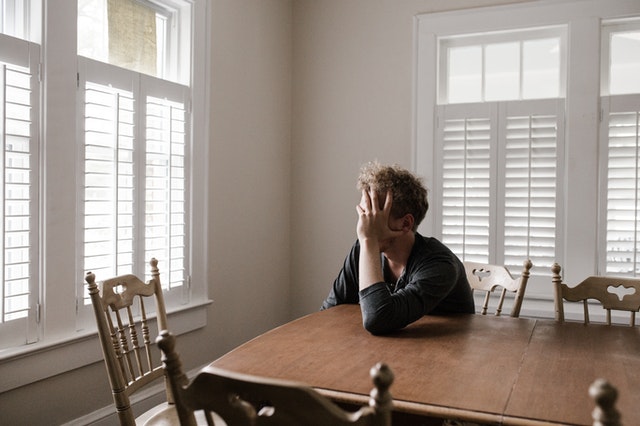 The limitation of time
When taking the CNA examination, candidates have to complete a total of 70 multiple-choice questions in only about 90 minutes. You also have to complete the skill-based test within a limited amount of time. It can be considered a really big difficulty for any individual to complete such a huge number of CNA questions in such a limited amount of time. However, this should be considered a great opportunity for every test taker to discover their own abilities in the nursing field.
Numerous sources of materials
There is no doubt that the CNA examination is a really difficult exam for everyone, and the CNA test takers are mostly people with remarkable knowledge as well as experience. Therefore, the foremost challenge that the test takers need to face is the huge amount of CNA material that they could find from different sources of information.
It will take you a great deal of time just to complete the CNA textbook or other related sources of materials.
If you are a type of person who can not own much experience in the nursing field, you do not even know how to start learning as well as how to learn effectively due to overwhelming material.
The complexity of the exam structure
Obviously, a complex CNA exam structure with a huge number of domains as well as given questions will prevent you from completing and passing this test. You can not pass it and get points in case your own answer is just based on your personal experience (what you've had during the working or studying process).
The most effective and less time-consuming method for passing it is to follow the given standard of CNA examination in the most careful way and practice day by day before officially taking the CNA exam.
The difficulty of all the questions
There is no doubt that the questions in the CNA examination are generally complicated and easy to make mistakes. It will take you a considerable amount of time just to get familiar with the format of the CNA exam as well as learn how to answer all the CNA examination questions correctly following the given format of this test.
Overconfidence
Most of the candidates for the CNA examination are project managers with lots of experience in leading a team or project. Many test-takers strongly argue that their previous experience, as well as nursing-related knowledge that was gained through the learning process, is enough to help them pass the CNA examination. As a result, these test-takers often skip the reviewing procedure, which may lead to failure on the official exam day.
Anxiety
Because of the importance of this CNA exam, numerous CNA candidates are often drop into the feeling of becoming nervous and stressed. The culprits behind that may be that they are not confident in their abilities, or have psychological hazards. However, don't forget that when you can master the material, you will feel more confident about yourself in this test.
What should be done if you fail CNA?
Even in case you fail your CNA examination, it's still ok. Let's remember these things:
Examine your mistakes carefully
At the majority of exam centers, your exam is evaluated instantly, and understudies get their comes about right away. Off-base answers are clearly stamped. In case you get your CNA exam back one more time and discover merely has fizzled, keep your duplicate for future reference. Highlight the questions you got off-base and utilize them to make the premise for your more considering endeavors.
Study harder every day to complete yourself
In case it is impossible for you to retake the exam right away, get prepared to do more examining. Commit as much time to go over your missed answers more and more. More imperatively, make beyond any doubt you get a handle on why your answers were incorrect. Enroll with the assistance of a companion to test you on the inaccurate questions.
At last, in case you cannot retake the test for a while, revive your memory around other themes to guarantee you still get a handle on them whereas taking the test.
Retake the section you have failed  
In a majority of cases, you often have the opportunity to retake the segment you failed. The exam comprises a multiple-choice segment and a skill-based segment where you illustrate the different abilities of an evaluator. Understudies tend to fail the composing area more regularly than the abilities area. Either way, you should as it were ought to retake the segment you failed. Once you've passed both areas, you'll be great to go.
Remember the deadlines
If your examination center does not let you retake the exam promptly, you can return to retake the segment you failed, it's possible. You will be energetic to win your license, so you may likely take it once more decently rapidly. Still, be beyond any doubt merely ordinarily must retake it in just 2 years. In case you hold up longer than that, you just may need to go back and total a program once more. Also, remember that you're given approximately three opportunities to retake the CNA examination. With any good fortune, you'll pass it on your moment attempt.
Understand what to do
Falling a segment of the CNA examination even three times is exceptionally uncommon, but it does happen to many candidates. In case it happens to you if it's not too much trouble get it that you just will repeat your program. This implies you have got to select once more, pay tuition again, and total the whole program one more time. If you have got not completed your CNA program until now, remember to put your best exertion forward. Think about it particularly for the exam as well.
At last, keep in mind that it's not the end of the world in the event that you come up short of the CNA examination, and it won't contrarily negatively affect your career in any way.
>>> Read more: The Most Essential CNA Tips For Passing This Exam
Some common questions about the CNA test
What does the CNA exam cost?
There is no fixed cost for taking the CNA Exam. It depends on the state or location where you register to take the test. On average, it is $100 to take the CNA.
You can read more on this post
What are the testing dates? How about the location?
The CNA test is often held throughout the year in a wide range of locations in the country. There will be some people help you with your training instructor to find the testing place.
What should I do on the official day of the CNA examination?
Remember to bring the necessary documents. Also, handheld computers or phones are not allowed. Let's relax and get ready to take the test.
How do I get my CNA certification?
Getting a high school diploma is the first thing you need to do. Then you can join a training program that is held by your state. After completing all the structure of this program, you will be required to take an exam before getting the CNA certification.
How long does it take to become an official CNA?
A CNA training program can last from 6-10 weeks or more. You need time to take a test, wait for the results. After about 3 months, you will become a CNA (certified nursing assistant) if you get the passing score test.
What does CNA stand for?
CNA (which stands for Certified Nursing Assistant) is an indispensable position in any hospital or nursing-associate organization. CNAs have a wide range of responsibilities that make them become a key part of the patients' healthcare process. Even though being a CNA is often regarded as an entry-level position, it is a wonderful stepping stone for an individual to other healthcare professions or the promotion in their career. Being a CNA can help anyone prepare carefully for their nursing or healthcare-related management work, and is a wonderful place to take the first step in your own career.
How much does a CNA make an hour?
On average a CNA can earn $14 per hour. Salary amounts can be higher, up to $16 for experienced CNAs. However, the salary range will range from $9-15 an hour.
You can learn more in our post about CNA's salary
How long is the CNA license valid?
The average is 24 months.
How much does it cost to join a CNA examination?
Usually between $80 and $100 depending on when and where you register to take the test.
The above article has answered the question: Is the CNA test hard? as well as provided you with several useful tips for passing this test. We hope that you will get a more beneficial piece of information about this CNA exam and achieve a good score on this test. Good luck!
Visit our websites to get more information and free CNA practice test. To download, visit our website for your IOS or Android device.
The Most Essential CNA Tips For Passing This Exam
You are wondering how to pass CNA test. Here we will help you with the beneficial CNA tips and tricks!
January 1, 2022
The most essential CNA tips for passing this exam
Read the question carefully
Remember that when taking the CNA test, reading is the most important aspect for achieving a high score. Therefore, remember to read all the questions carefully and make sure all the answers are the most suitable. However, if you're in a hurry or think too fast because you assume that you already know the answer, you may miss the important information.
Take a look at one of the most frequently missed questions by CNA Plus users:
Mr. David has an order for F&B. You have picked up his breakfast and note that he drank half of a 6 oz. glass of water, 4 oz. of milk, and 8 oz. of juice. You document
450 cc
240 cc
920 cc
685 cc
Did you choose 450 ccs? Correct! Or did you think the answer should be 540 ccs? If so, you have missed the given suggestion "he just drank half of a 6 oz. glass of water," which equals 3 oz. 3 + 4 + 8 = 15 oz glass of water. Then, the total is 30 ccs in an ounce.
This question is essential for the following reasons: Firstly, it tests your liquids' calculating ability for accurate input. Secondly, it is a reminder for all test takers to read every question in the most careful way. Never forget that the correct answer is always one of your choices.
Think carefully about the answer before reading the options
Think carefully about the answer before reading the given options. For the purpose of helping you in minimizing confusion or error arising in the test-taking process, let's read the question carefully and decide what the suitable response should be before you take a look at the given options. In case you've been studying, you may already know the answer because you have enough ability to do it. Remember your answer when you read every choice of the test. Knowing the suitable answer is the best way to lead you to success.
Here's a common example:
The foremost comfortable position for an inhabitant with a respiratory issue is: 
Fowler's
Prone
Supine
Lateral
When you've got studied, practical questions are simple to reply to. You know that Fowler's position is the right reply. You'll be able to quickly respond with certainty and move on to another address. In the event that your reply isn't among the choices, rehash the address and after that the choices. You will have missed a clue.
Be careful with the exceptions
Be careful with exceptions! In case a question says "All are true EXCEPT" or "Which isn't correct," you ought to pay even more consideration to the choices. You'll rapidly disregard that you're searching for the off-base reply and conclusion up choosing one of the three rectified ones.
Look at this given question:
Which of the following answer is not true when talking about blindness?
Always remember to identify yourself before you decide to touch a blind person.
Ask whether a blind person for help before you decide to give assistance.
Diabetes is the culprit of blindness.
Almost all legally blind or visually impaired individuals have no sight.
All the explanations are rectified but the final one. Were you able to remain centered on which alternative isn't genuine? (Almost all legally blind or visually impaired individuals have no sight.)
Choose the correct answer among all options
Select the most suitable answer among the options! Sometimes, a question will require you to choose the foremost fitting answer from the four choices. The perfect reply in an idealized circumstance may not be the right reaction. Perused each choice carefully and treat it like a true-or-false statement.
Take a look at this question:
When the CNA begins his or her assignment, what should the aide he or she should do first?
Check carefully all the nurse aide's assigned residents before starting.
Start bathing a patient who starts physical therapy within one hour.
Assist a patient who needs help getting off the toilet.
Collect the linen supplies.
Here, you're being inquired to think in a basic way. In spite of the fact that the "perfect situation" reply is to check on all relegated patients, keep in mind that patient security continuously comes to begin with. Normally, you may begin with offer assistance to the patient to get off the latrine! This question is around prioritizing, not around how a move is assumed to start.
Be careful with "all or none of the above answers" in CNA test
An "all of the above" or "none of the above" answer requires the test taker to carefully consider all given questions before having the conclusion. Don't immediately jump to the conclusion that the "all" or "none" option is automatically suitable.
Take a look at this example:
Intake and Output deal with: 
Solid foods
Liquids
Mashed or pureed foods
All of the above
The correct option is "Liquids." Input and yield degree liquid adjust, not the sum of nourishment eaten. This address outlines the ought to see at each alternative as a true-or-false statement. All three choices must be redressed for you to choose "all of the above." Be beyond any doubt to require the time to examine everything carefully!
Come down when facing two choices
In case you are unable to know the correct answer, you'll require a technique for making a great figure. As a rule, one or two choices are clearly off-base, so you'll be able to dispose of those rights. At that point see at each remaining alternative to see how well it fits with the address. You ought to come down to two choices. Compare them and see on the off chance that one makes more sense.
Try this question?
Which of the given statements can strongly support that a patient is considering suicide?
"Everything would be better in case I were dead."
"I do not care what you are thinking about."
"We all need to go sometime."
"I think it's better for me to see a psychiatrist."
In case you haven't examined mental wellbeing, each of these articulations might appear conceivable. But indeed in case you can't review everything from your CNA classes, common sense proposes that a client considering suicide may be past inquiring to see a therapist. Of the three remaining explanations, the primary one appears to be the most grounded and the foremost concerning. Indeed without much information given to you, usually a good and correct guess.
Maybe you care The CNA Online Test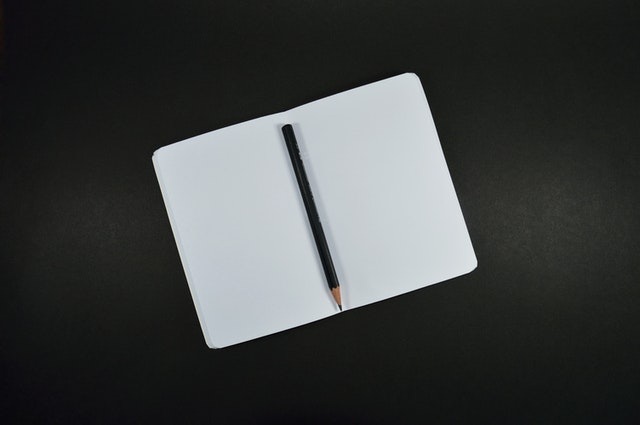 Some other CNA tips
Before the CNA test
Avoid trying to cram knowledge just before taking the CNA  test
The CNA test-takers often try to cram knowledge as much as possible just before the CNA test day for the purpose of achieving the highest efficiency when completing the test. However, remember that this habit can negatively impact your real performance. Cramming too much knowledge just before the test day can not make you better or achieve higher performance. Instead, remember that adding CNA-related knowledge and experience is a long procedure that requires the spending of much time and effort. So, let's start practicing CNA right now for better preparation!
Relax
Before the official CNA test, let your hair down instead of trying to cram knowledge. How about watching a funny movie with your family or your friends, or you can help your mom prepare a warm dinner. This absolutely can make you feel better so that you can have good emotional strength for achieving high outcomes in the CNA exam.
On the test day
Avoid spending lots of time just on completing 1 question
Remember that you should not spend too much time on any question. Don't stay at any questions for too long time. If you have the time, let's mark the question that you are staying in and return to it right after you have completed all the questions. It's possible that you can find the correct answer when completing other questions or at least they may help suggest or motivate the right answer to this one. 
Believe in yourself
If you have prepared carefully before taking the CNA test, your first instinct is usually the most suitable and correct one. Do not change your answer unless the question combines a numerical calculation that may be incorrect on the first try. Don't forget to review numerical calculations to check for unnecessary mistakes you have made.
Be more confident 
You have prepared carefully for this test. You have mastered the knowledge. You are completely ready. Therefore, you need to feel confident. In case you are feeling nervous or stressed, let's take a deep breath. It will help you release all the stress and help you focus more on the test. Remember that this CNA test is just a test held for the purpose of checking your level in the nursing field and there is no fail or pass that can negatively impact your career. When you are ready for all of them, let's come back with the CNA test.
The above article has provided the basic information of the CNA tips as well as what you should do to achieve a high score on this test. Hope you guys can have more beneficial information about the CNA for better preparation and get high results.
Visit our websites to get more information and free CNA practice test. To download, visit our website for your IOS or Android device.