Congratulations! You're obviously eager to find work now that you have your Certified Nursing Assistant, or CNA, license. Now comes the crucial question: where do you wish to work?
CNAs are essential in providing the hands-on personal care that patients require. This can occur in a variety of circumstances. You'll have the opportunity to explore the numerous sectors of health care where your skills are needed as your career progresses.
You should have no problem finding one no matter where you reside. CNAs in certain cities, however, have it easier than CNAs in others. Pay rates are greater in certain locations, and work opportunities are more diversified in others. Learn about the three working places, top cities, and best CNA jobs for CNAs so you can make an informed decision about where you want to live and work in this article.
Place for new certified nursing assistants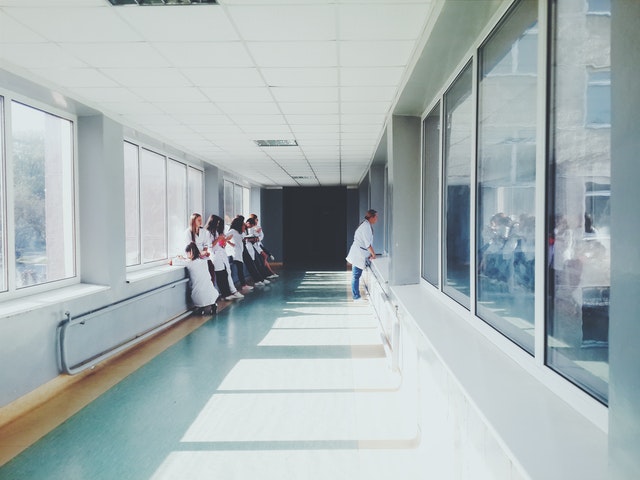 Certified nursing assistants are in great demand in areas like assisted living centers, hospitals, home healthcare, and clinics, thanks to an older population and increasing healthcare coverage. CNAs have a considerably faster job growth rate than the national average, indicating a bright future.
CNAs play an important role in any healthcare team. A CNA's responsibilities include ensuring the hygiene and safety of patients, assisting with everyday activities, and assisting with patient mobility. They give hands-on care, respond to patients' needs, and advocate for them.
These skills are applicable in a variety of job settings. The following list covers different CNA roles at three workplaces.
Long-term care and nursing homes
Many individuals believe that a CNA can only work in these settings. Wrong! However, this is a common way to get started since you may acquire a lot of experience while also building confidence in your abilities. Working with the elderly and disabled may be a rewarding experience for some CNAs. They understand that all people are valuable and want attention. Working at a nursing home also provides a consistent daily environment, which is beneficial to a CNA who has duties outside of the workplace and outside the scope of the CNA nursing assistant jobs description.
One of the most significant benefits that come in a nursing home is that you will be paid for the cost of your CNA training. CNAs must be hired by facilities that accept Medicare or Medicaid funds from the government. If you worked in a nursing home or got a job offer before commencing CNA training, the facility is obligated to pay for it. Even if a nursing home offers you a job before you complete your CNA training, the nursing home must cover the cost of your education.
Suppose you've finished your CNA training and want to take a break. After three months, you apply for and get employed at a nursing home. 75 percent of your training costs must be covered by your employer. They are required to pay 50% if you wait six months.
What are the expenses that are covered? With the exception of your scrubs and personal supplies, everything is as follows:
Any part of the training coursework

Fees for textbooks or other educational materials that are needed

Individuals are added to the nursing aide register.

Examinations of competence are administered.
Because nursing homes cannot function without CNAs, the federal government pays for your training. You are not obligated to stay at the nursing home where you are hired for an extended period of time. Because the federal government pays for your training, you cannot be required to repay the nursing home if you leave before 12 months.
What other options do you have if a nursing home or long-term care facility isn't right for you or if you're ready to try something new?
Read more >> How To Write A CNA Resume?
Home health agencies
CNAs are employed by home health agencies to give daily care to patients who wish to stay at home or aren't ready to go to a skilled nursing or long-term care facility. This is the ideal nursing assistant job for many CNAs. You'll be able to work without direct supervision once you've gained some good experience.
Begin by submitting an application to one or more home health agencies. It may take some time to connect you with a patient; the patient and their family must decide whether you are a good match. You'll be responsible for one patient at a time and will get to know their family.
Everything that has to be done, as well as how often, is listed in the patient's care plan.
The patient's vital signs, as well as items like intake and output, and diet, are all documented. You should keep track of your observations and the attention you give.
You'll probably perform some basic chores relating to the patient in addition to caring for them. Cleaning up the patient's living space, preparing a meal, washing the dishes after the patient eats, and doing the patient's clothes are all common tasks. You could be in charge of keeping an eye on the agency's supplies and ordering more as needed.
You'll report to a nurse supervisor or nurse case manager as a home health aide. The nurse is available to answer your questions and address your concerns. If there are any medical concerns, the nurse can contact the agency physician.
While some CNAs like the fast-paced nature of delivering comprehensive care to a single patient, others find it tedious. They despise being bored or seeking ways to pass the time. It's a personal decision that only you can decide.
Hospitals
For CNAs, hospital nursing assistant jobs are frequently at the top of the list. The pay and benefits are outstanding, and working with a diverse group of health-care professionals is enjoyable. For the shift, a CNA may be partnered with a single nurse or assigned to a group of patients.
A CNA may have a different work title at a hospital, such as technician. Taking vital signs, caring for catheters, transporting patients, keeping patients clean, and sitting with patients are just a few of the responsibilities. In a big hospital, the CNA may accompany families or assist with patient discharge.
Working at a hospital is interesting since most departments use CNAs, thus your responsibilities may vary depending on your specialty. Job openings in areas such as obstetrics, pediatrics, surgery, and emergency may be available. After a certain amount of time and approval from your supervisor, you may be able to transfer to another unit or department, depending on the hospital's transfer policies.
Working at a hospital has the disadvantage of being more difficult to be recruited since there is less turnover than in other health care facilities. CNAs tend to love working in hospitals and desire to stay. Don't be disheartened, though.
CNAs with prior work experience are generally required by hospitals. They want to know that you've prepared yourself and that you've been recommended. Put your application on file and keep an eye on the hospital's website for career openings.For any employment that interests you, fill out an application.
Consider volunteering at your favorite hospital if you reside in an area where hospital CNA positions are rare. You'll get to meet members of the team who can make recommendations for you. And, while you're helping others, you'll be able to include your volunteer experience on your resume.
>>> Read more: CNA Job Description and Sample
Which CNA jobs pay the most
Hospitals, home health settings, nursing homes, and long-term care facilities are among the options and settings accessible to licensed Certified Nursing Assistants (CNAs) as they pursue their careers. The responsibilities that must be performed in each of these settings varies slightly, as do the average salaries that a CNA may expect.
The average yearly income of a CNA in the United States is $27,470 (or $13.20 hourly), according to the Bureau of Labor Statistics, however reported annual salaries range from $17,951 to $31,314. The average pay is affected by regional differences, and state-by-state averages vary. With an hourly rate of $10.23, North Carolina has the lowest average salary, while Alaska has the highest at $18.24, followed by New York at $16.87.
CNAs that work in hospitals earn the most, on average, $14.73 per hour. In this context, specialized CNAs can earn significantly more. The ICU, Operating Room, Telemetry, Emergency Room, and Medicine and Surgery are the highest-paying specialities for CNAs. In Seattle, an ICU CNA may make up to $37,000 per year. Although specialist CNAs working in these areas may expect to earn between $18,663 and $35,648 per year, this is the highest paid specialty/location combination mentioned.
Skilled nursing facilities, which pay around $13.20 an hour, and nursing homes, which pay around $12.84, behind hospitals in CNA pay. Salary ranges for home health CNAs vary widely, depending on the company hiring, the location, and the duties of the position. However, the average hourly wage for these CNAs is $13.08.
You can get more How much does a CNA make?
The Best Cities for Certified Nursing Assistants
Maybe you're just thinking about a career relocation. In either case, you might be interested in learning about the best cities to work as a CNA. Some areas, like most other occupations today, provide higher income and job prospects than others.
Consider relocating to one of these cities if you have the opportunity to obtain high-paying CNA jobs:
Seattle

– CNAs in Seattle can expect to earn an average of $15.77 per hour, making it the most profitable city on this list for a CNA.

Boston

– A CNA in Boston earns an average hourly rate of $15.47. Beantown is home to a number of notable hospitals, including teaching institutions, as well as being close to Cambridge.

New York City

– The cost of living in New York City is high, yet CNAs make an average of $15.34 per hour. More than 57,000 CNAs work in the metropolitan region, and they operate in a variety of settings.

Los Angeles

– In Los Angeles and the surrounding area, more than 32,000 CNAs work and live. Pay is competitive, averaging $14.57 per hour. It is possible to live comfortably in the suburbs even if it is not possible to live in the city.

Philadelphia

– Philadelphia is the capital of Pennsylvania. As a CNA in Philadelphia, you can expect to make an hourly wage of $14.38. CNAs work in clinics, hospitals, assisted living facilities, private homes, and a variety of other settings in the City of Brotherly Love.

Chicago

– CNAs in Chicago make an average hourly wage of $13.05 in the Windy City. There are several large hospitals in the city, as well as a range of facilities in the surrounding suburbs. In Chicago, there are over 33,000 CNAs, so you'll be in excellent company.

Dallas

– There are several hospitals, urgent care clinics, private practices, nursing homes, and other healthcare institutions in Dallas. CNAs here make an average of $12.31 per hour, thus there are jobs for those with various levels of experience.

Atlanta

– Atlanta is a promising and pleasant destination for CNAs, with an average hourly wage of $12.18. In Atlanta, over 16,000 CNAs work in a variety of settings, including assisted living facilities and large hospitals.

St. Louis

– If you live near St. Louis, you might want to consider relocating. CNAs earn an average of $12.10 per hour, and there are over 18,000 of them working here.
Before relocating to one of the cities listed above, look into the average hourly salary for CNAs in your area. As a CNA, you may be able to make an extremely competitive salary and receive excellent benefits depending on where you live.
We hope this article about CNA Jobs helps you clearly determine which workplace and which city you will decide before starting your career as a new Certified Nursing Assistant.
Visit our websites to get more information and free CNA practice test. To download, visit our website for your IOS or Android device.