Do you want to work in health care? Would you like to be a part of a team that is devoted to helping people recover and improve their lives? Do you think it's a good idea to provide patients with direct personal care? Is it vital to you to be happy in your job? Perhaps you might pursue a career as a Certified Nursing Assistant.
A Certified Nursing Assistant (CNA) is an essential member of the healthcare staff. In reality, without CNAs, health care would be impossible to provide. The CNA is in charge of providing direct care to patients, clients, or residents of the facility or organization for which he or she works. 
The following are some reasons why you may want to start your career as a Nursing Assistant
In just three months, you can become a CNA.

It is not essential to hold a bachelor's degree.

A CNA program that has been authorized is reasonably priced.

The job market is looking up!

You'll get paid well and have a lot of advantages.

Make a decision on where you wish to work.

There are no two days alike.

Begin climbing the career ladder.

Get a head start on nursing school by taking advantage of this opportunity.

It is simple to change occupations.

You will have the opportunity to give direct treatment to patients.

The level of job satisfaction is excellent.

This is information that will benefit you for the rest of your life.
However, you need to earn CNA Certification in order to become a Certified Nursing Assistant after completing a CNA Program. In this article, we will provide you with basic information about the CNA Program as well as other information related to it. Let's get started!
How do I earn CNA certification?
You'll need to take a competency certification exam when you finish your training program. You'll be listed on a state registry as a CNA, registered nursing assistant, or other similar titles if you pass the test, depending on the state. After that, you'll be ready to go to work.
What is the importance of CNA certification? It signifies that you have attained the necessary level of knowledge to provide patient care. CNAs are responsible for a variety of things, from collecting vital signs to knowing what to do in an emergency. Certification verifies that your knowledge has been tested and that you have the ability to execute a good job.
"Getting this training and passing the state certification exam is critical for job prospects," says Genevieve Gipson, RN, MEd, RNC, director of the National Network of Career Nursing Assistants and Career Nurse Assistants Programs Inc. "Nursing homes, as well as Medicare and Medicaid institutions, are unable to recruit nurse's aides unless they are on the state register. You must finish an authorized course to be added to the state registry."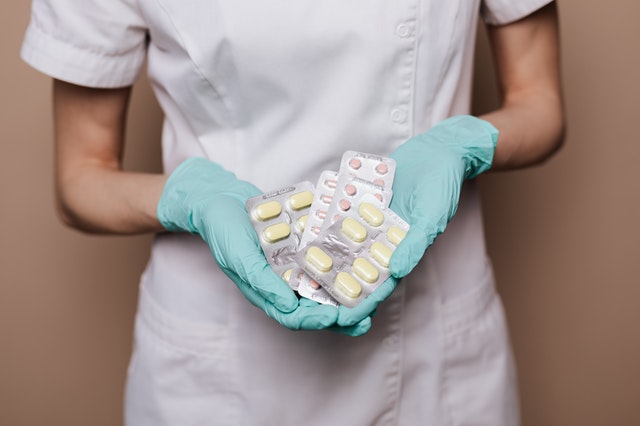 You can learn more in our blog How to become a CNA?
What should I know about the certification exam?
Typically, a third party administers the CNA certification exam at numerous test sites around your state. The National Council of State Boards of Nursing (NCSBN) created the National Nurse Aide Assessment Program (NNAAP), which is utilized in twenty states to assess nursing assistant competency. In other states, other tests are utilized.
A multiple-choice section and a manual skills test are usually included in most examinations. You'll be asked to execute a specific number of manual actions—usually about five—for the skills test, which will be evaluated by a registered nurse. The skills exam is "scenario-based," which means you'll go through the activities in a logical order rather than at random.
A two-part examination
On the same day, both sections of the test are given. You'll typically have two hours to finish the multiple-choice part and 25 to 45 minutes to demonstrate clinical abilities.
While in a CNA program, you'll cover a lot of material, and the exam will test you on many areas of the job. Here are a few of the subjects you'll most likely encounter on the exam:
Where should a patient's pulse be taken?

Controlling Infections

The collecting and reporting of data

What to do if a patient's family comes to visit?

When should a charge nurse be informed about a patient's condition?

Cultural requirements of patients

Rights of patients

The law and ethics of patient care

How to deal with a patient's mood and behavior changes

What health issues may wrinkled bed sheets cause?
What will I learn in my CNA courses?
Coursework and clinical training will be part of your CNA program. Courses often teach how to work in a number of settings, such as patients' homes, hospitals, and nursing homes, as well as how to care for patients with common conditions including diabetes, respiratory problems, and cognitive impairment. In addition, students learn how to:
Medications, both oral and topical, should be administered.

Assist patients with bathing

Take the vital signs of a patient

Provide oxygen

The elderly should be given special care

Infants should be given extra attention

Remove all indwelling and peripheral catheters

Provide emergency treatment in addition to CPR

Work to keep infections under control

Assist patients with personal care.
Training for the physical aspects of your role
You'll learn how to care for patients as well as how to protect yourself from workplace accidents. As a CNA, you will be on your feet for most of the day and will be performing physical duties. While striving to keep people safe, this might put you in danger of injury.
When injuries do occur, Gipson says, "they've usually repeated injuries, not acute injuries."
You'll receive training in the following areas to help you protect yourself:
When helping a patient, use proper body mechanics

Patient transfer and lifting procedures that are safe

Keeping an atmosphere that is both safe and clean is essential.
How long will a CNA program take?
The majority of certified nursing assistant programs last four to twelve weeks. This is divided into two categories: instructional hours and clinical practice.
Depending on state guidelines, a typical 120-hour CNA program offered over six weeks could include four weeks in class and two weeks in a clinical environment.
Nursing assistant programs usually accommodate a variety of student schedules. Flexible programs are available for students who work full-time or have to balance family responsibilities. Many schools provide lessons during the day, evenings, and weekends.
CNA programs online
There are several schools that offer CNA classes online, but few, if any, allow students to complete their studies entirely online. This is due to the fact that most of the job requires interpersonal contact and skills that CNAs will acquire best in the classroom, lab, and during clinical practice.
You can complete certain tasks online while attending training in laboratories and on-campus with online hybrid programs. Clinical practice will most likely be done on a school-sanctioned timetable at a nearby nursing home or hospital.
Maybe you care about The CNA Online Test
How much will my education cost?
CNA programs are available in community colleges, vocational schools, and organizations like the American Red Cross. The cost of CNA classes usually ranges from a few hundred dollars to $3,000 intuition. A two-year associate's degree in nursing, for comparison, would cost around $3,600 each year intuition.
You may be eligible for free CNA training. Some hospitals and nursing homes offer new staff free nursing assistant training. This is a win-win situation since it gives you a free education and allows you to qualify for certification and employment. The institution obtains a qualified employee at the same time.
Once you've completed your program, you'll need to pay a fee to take the certification exam, as well as any state-specific administrative costs. These fees are subject to change, so check with your state board for the most up-to-date information.
Is financial aid available?
If you enter an accredited vocational school or community college, you may be eligible for federal financial aid. Your school's accreditation signifies that it complies with educational requirements. The US Department of Education has a database where you may check a school's accreditation.
To determine your financial assistance eligibility, fill out the Free Application for Federal Student Aid (FAFSA). The financial assistance office at your school can assist you with the application process and answer your questions.
Are there prerequisites for a CNA program?
Most CNA programs require applicants to have a high school diploma or GED equivalent, as well as a transcript from their previous school. Candidates may also be required to pass an entrance exam and a criminal background check by some schools and programs.
Will my program need to be accredited?
Accreditation is not available for diploma CNA programs. Your CNA school and program, however, should both be accredited if you intend to become a licensed practical nurse or registered nurse later.
You won't be eligible for financial aid, you won't be able to transfer credits between schools, and companies may not recognize your training and refuse to hire you if you don't do so.
>>> Read more: General CNA Requirements
What's the job market for CNAs?
CNAs are expected to have faster-than-average job growth until 2029. The U.S. Bureau of Labor Statistics says employment is expected to increase by 8% due to factors such as an aging population and more patients with chronic illnesses.
In-home health care and community-based care, CNA career opportunities are projected to be plentiful. CNAs work at hospitals and assisted living institutions, among other places. Here's a sample of what you may expect on the job in various settings.
Home health care:

CNAs provide home health care for people who are unable to leave their homes. Although the timetable is less frenetic than in other settings, the salary may be slightly lower.

Hospitals:

CNA positions at hospitals are in high demand since they usually come with good benefits, higher income, and the chance to work with a diverse group of medical professionals. You may also be able to work in a variety of areas, which can help you broaden your skillset. However, because most patients are discharged within a few days, you won't be able to form long-term relationships with them.

Nursing and long-term care facilities:

As the baby boomer generation ages and lives longer, the demand for licensed nursing assistants is projected to rise. Working at a nursing home or long-term care facility allows you to get to know your patients. This is one of the most rewarding aspects of the work, according to many CNAs.
Maybe you care CNA Jobs and Three Working Places for New CNAs
Advancing your career
Many licensed nursing assistants continue in their professions because they love building relationships with patients. Others, on the other hand, return to school to pursue careers as nurses or other healthcare professionals.
Consider the following options if you decide to leave your current position but want to continue working in a similar field:
Practical Nurse (LPN) (LPN):

LPNs are the next level up from CNAs and the next level down from registered nurses (RNs). They also give basic medical care to patients. LPNs have somewhat greater responsibility than CNAs and receive a little higher income as a result of their additional education

Assistant in Occupational Therapy:

Occupational therapy assistants work with patients to help them regain and develop physical abilities that are needed in everyday living. They work under the supervision of a therapist who specializes in occupational therapy.

Aides in Personal Care:

You'll not only help patients with daily duties as a personal care aide, but you'll also give companionship. You could work at a patient's home with other healthcare personnel.
Continuing education
The education of a CNA does not cease when their training is completed. In the realm of healthcare, having the most up-to-date information is critical.
CNAs are required by federal law to complete at least 12 hours of continuing education each year. States have the power to mandate extra training hours or particular topics for continuous education.
You'll acquire new material and expand on what you already know in these sessions. The following are some of the most popular subjects covered in continuing education courses:
HIV/AIDS for CNAs

Elderly patient care

Resident rights

Bloodborne pathogens

Infection control

Domestic violence

Preventing medical errors
Check with your state board to see how many hours of continuing education are required and if some of the work may be completed online. To ensure that you stay properly certified, some companies may pay for your continuing education or offer the courses themselves.
Renewing your ertification
Your active status on the CNA register in your state lasts for two years, after which you must renew your certification. CNAs must work at least eight hours in a paid position providing services consistent with the role of a CNA every two years to maintain active status, according to federal rules.
You must seek for recertification if you let your CNA certification lapse. This may be a costly proposition depending on where you reside. You can retake the competence exam in certain states, but others require you to complete both the required training and the exam. Your state board can provide you with further information about its policies.
If you're ready to start your career as a CNA, you may ask yourself "where is CNA training near me and provides a challenging curriculum, quality professors, and a class schedule that matches my time". It's that time you should properly plan your preparation to renew your CNA certification.
Interested? A career as a CNA may be rewarding and full of opportunities. Enroll in a state-approved CNA program today. Learn how to build an attractive CNA resume that will propel you to the top of the recruiting line. We're here to assist you in reaching your objectives!
Visit our websites to get more information and free CNA practice test. To download, visit our website for your IOS or Android device.