You are going to take the CNA exam and you want to know as specific as possible about the exam. Let's check the article "What is a CNA" to see more details about it!
What is a CNA?
A Certified Nursing Assistant (CNA) plays a vital role in every hospital setting. The numerous responsibilities of CNAs make them an important part of healthcare, especially in the process of attending to patients. Although the job position of CNAs is frequently regarded as entry-level, it serves as a huge leap to other professions in healthcare. Moreover, working as a CNA provides preparation for a job in healthcare management or for nursing. It is also an excellent ground to set off a career.
The requirements to become a CNA can differ from place to place. However, in general, the process is the same. Prior to that, it is important to be knowledgeable on the duties of a CNA, the process of becoming one, and the use of experience as a nursing assistant in getting a boost to other professions in health care.
CNA exam
Certified Nursing Assistants perform quite limited responsibilities because CNA educational qualifications are not as thorough as the other medical careers. As they are often regarded, being a nursing assistant is an entry-level job in healthcare, thus, the certification and education requirements are most likely less rigorous than other careers in the medical field.
These educational qualifications differ in each state. However, it usually includes a training program that is approved by the state. This is offered in high schools, vocational schools, community colleges, or even hospitals. Typically, these CNA classes take four to eight weeks to complete, focusing on patient care, basic skills in medical procedures, and significant moral and ethical understanding. Hands-on and in-person skill training may be offered to prepare students in actual working set-ups with patients.
As for the CNA certification procedure, each state has different requirements as well. But, in most cases, there are a written CNA exam and a demonstration CNA exam to test students' ability to execute tasks. This is an important license since it is often required from students in order to be accepted for nursing jobs. It also assures that nursing assistants possess the skills and knowledge to perform the duties in a real setting.
To obtain the CNA license, students are required to take and pass the CNA examination in their respective states. This test is divided into an oral and written exam. To prepare carefully and get 100% ready for your written CNA exam, take our free CNA practice test 2021 to be familiarized with the test format. 
What does a CNA do?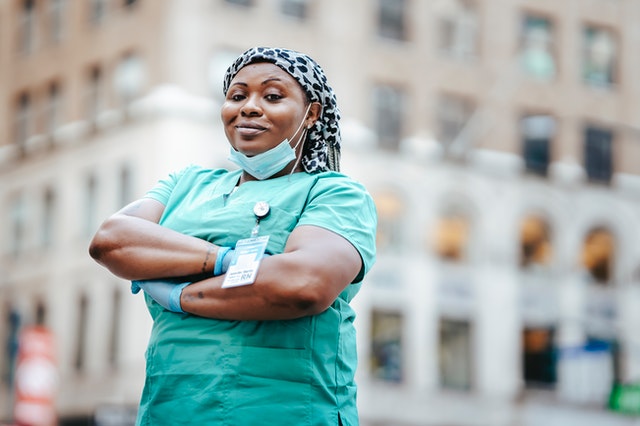 Certified Nursing Assistants perform many duties. They provide help to patients in their health care needs. Most of the time, a nurse supervises the patients. They are sometimes called a care assistant for patients or nurse aid. In fulfilling their roles, nursing assistants work hand in hand with nurses and patients to assist in the various physical and multifaceted tasks when it comes to patient care.
Other than the aforementioned, nursing assistants also perform the following duties:
Moving or turning patients
Collecting medical supplies
Showering patients
Giving patients a groom through shaving, brushing their teeth, combing their hair, etc.
Keeping track of patients' water and food intake
Checking heart rate, blood pressure, and other vital signs
Responding when patients call
Keeping documentation of patient information
Cleaning wards, bed linens, and rooms
Keeping a stock of supplies
Helping in the medical procedures
Ensuring procedures are safe
Transferring patients
Treating wounds
Requirements and responsibilities necessitated by CNAs vary in different facilities and hospitals. But basically, CNAs assist in performing critical tasks to assure that patients are safe and taken care of during their stay in the hospital. Their duties to transfer patients, check their vital signs, and keep them clean are highly important for patient satisfaction and care.  Each state has a set of responsibilities for its CNAs to fulfill. Hence, the accurate job tasks may differ based on the place of residence.
You can learn more in this post: What Are CNA Duties In Hospitals?
How much does a CNA make?
In most cases, the hourly salary of CNAs is $13.50. This converts to an annual salary of $28,000 on average each year. An entry-level job position, is usually ideal for practitioners who are starting or considering a nursing career. It is also important to take note that the place where a CNA works plays a huge role in the amount of salary earned.
You can get more about CNA's salary in this post.
Where do Certified Nursing Assistants work?
CNAs work in all types of healthcare settings such as the following:
Hospitals
Residential services (Long-term)
Nursing houses
Centers for rehabilitation
Centers of adult care
Seldom, do clinical service centers
From the abovementioned list, adult care centers and nursing houses are the most common areas where the job of nursing assistants is most needed. It is very rare for CNAs to work in clinical facilities.
Maybe you care: CNA Jobs and Three Working Places for New CNAs
What is it like to be a CNA?
Many people consider being a CNA as a huge opportunity for a job. But for those who are passionate about a career in healthcare, becoming a Certified Nursing Assistant is a large leap already. They may begin their careers as CNAs to experience the joy in patient care and learn patient interaction.
For starting CNAs who really find enjoyment in patient care, the job experience as CNA contributes to their experience and practical skills that may help them prepare in becoming a nurse. It helps professionals attain experiences that will train them in interacting with patients and executing medical processes. Nursing programs are even available online now to aid CNAs in accomplishing requirements for a BSN degree and RN licensure while working. This results in a gratifying nursing career, and in the long run, nursing leadership and management roles.
In addition to that, there may be some CNAs who find love in working in healthcare facilities but not in direct positions in patient care. Thus, becoming a CNA may be a good way to discover one's dedication to patient interaction and care. Nursing assistants may consider other medical professions if they do not find being a CNA a passion.
In conclusion, becoming a CNA may be a good starting point, especially for those who have an interest in working in healthcare facilities.